We Help Companies Re-Imagine What's Possible
As a premier provider of Oracle JD Edwards, we continue to expand our offerings with many complementary solutions solving business challenges, enhancing operational efficiency, promoting automation, and enabling digital transformation. We help enterprises re-imagine and build technology strategy, applications development and integration, cloud managed services, data, and emerging technologies like blockchain, machine learning, and artificial intelligence enabling the modernization of enterprise applications.
Enabling data-driven enterprises with technology strategy, process automation (RPA, BPM), and JD Edwards implementations, and managed services, WhiteLight Group is a leader in business applications solutions and services. We help organizations across a variety of industries to simplify, standardize, and optimize their business processes leveraging a comprehensive list of technologies.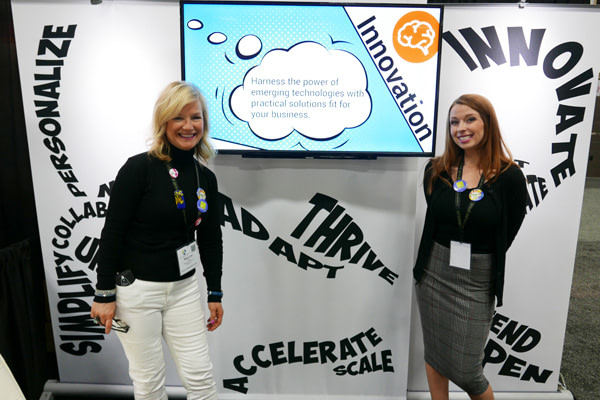 Our Uniquely Capable Team
We have a uniquely capable team of people with varying work and life experiences. Our consultants, project managers, and thought leaders effectively collaborate to develop each other, combining proven strategies with fresh perspectives. We know that when our people grow personally and professionally, our company grows with them. Our clients see this and in return give us their trust, which is our top priority when it comes to the customer experience.
Giving Back
At WhiteLight Group, we are dedicated not only to the people who work with us, but also to those who surround us. We believe our success is rooted in the strength of our communities, and that we need to give back frequently to keep those communities strong. We value our people as are our greatest asset, and they are also our greatest resource for making a positive impact.
Our Company Values
WhiteLight Group's company values are the roadmap to our continued success. From long-term strategies to everyday tasks, they provide us with clarity and guidance to assist our employees and help achieve our company goals.
These values guide every decision we make
As a trusted business advisor, we treat our clients' needs as our own.
We have a strong commitment to excellence. We never stop learning and working to improve our skills and knowledge.
When our people grow personally and professionally, our company grows with them.
We take pride in and enjoy what we do.

Technology solutions can only be judged "best in class" by the results they create for our clients.

Through our words and actions, we earn the complete trust of our clients and coworkers — we seek to do the right thing every day.
A job worth doing is worth doing right, using the highest standards of integrity, professionalism, and technical competence.
We can achieve success tomorrow only by building it today.
Our company succeeds by serving all of its constituents well — employees, customers, and partners.
Introducing our Customer Loyalty Program
We take great pride in the partnership we build with each of our customers.
With the creation of our Customer Loyalty Program,
we are able to offer them several on-going benefits that support their
business goals and ensure mutual success.
Customer benefits include:
Faster new functionality adoption

Additional support issue resources

Additional budgeting and planning resources

Strategic, trusted guidance through the true partnership

More opportunities for peer networking and professional development
Our Company Culture Is Important to Us.
Check out what some of our employees have to say about working at WhiteLight Group
Our Partners
We work closely with our technology partners, continuously training to carry certifications
that demonstrate our commitment to our partners and clients in bringing value and professionalism to your project.