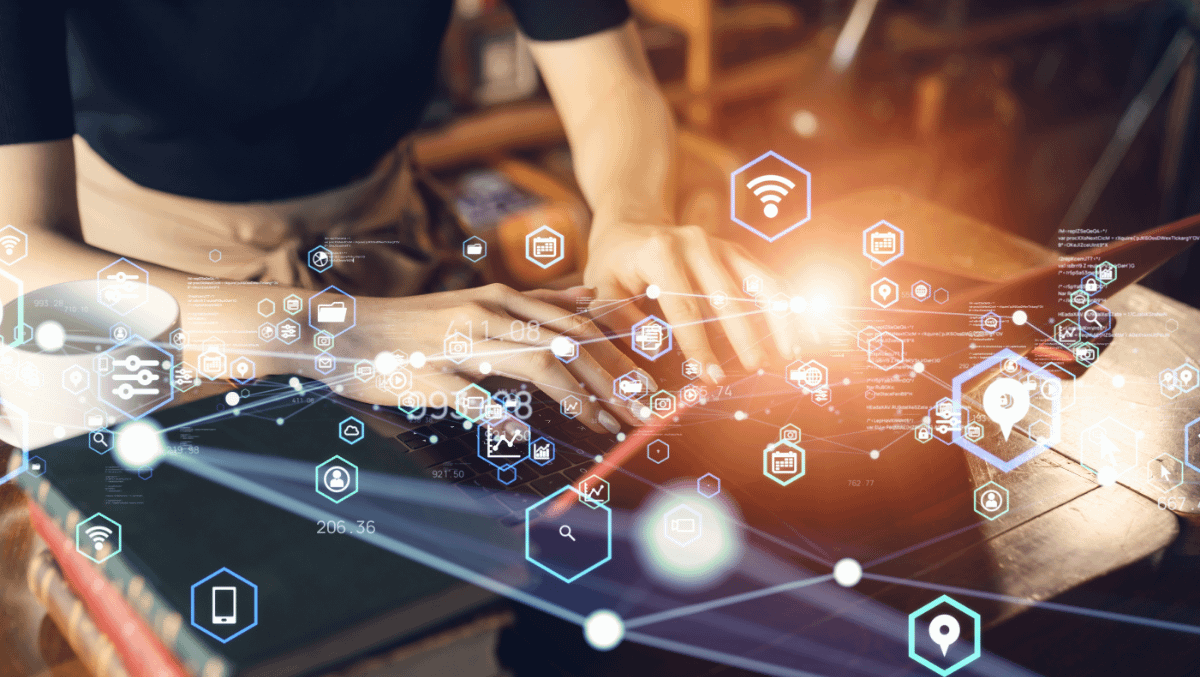 March 3, 2021

Mary Lou Darow
Fuel Your Digital Transformation with JD Edwards and Process Automation (RPA)
Today's global challenges have sped up the need for and adoption of automation. Businesses have been dealing with the impacts of the COVID-19 pandemic on the way we work, struggling to streamline the collection and analysis of information, and implementing changes to meet growing customer demands. In response to these issues, more and more businesses are automating repetitive tasks in call center operations, sales and purchase order processing, inventory management, and much more. Automating these processes not only helps reduce costs and save time but also serves to increase accuracy and improve performance.
According to a recent report from AIIM research, nearly 4 in 10 organizations surveyed said that the most important target for process automation efforts are processes that cross departments, systems, or organizational boundaries—essentially the very processes that are the most problematic due to chaotic information silos.[1]
Many business leaders are ready to adopt process automation but are asking the question: "How do we get there from where we are?"
[1] AIIM, AIIM Industry Watch: The Ultimate Guide to Improving Your Business Processes—Process Automation and RPA, 2020.
Moving from data gatherers to strategic planners
Business leaders have been looking for new ways to work remotely, get better visibility into business performance, and address operational gaps. These business needs have been around for years—save time, reduce costs—and now we have the tools to digitize and automate all types of repetitive work at scale. We need to shift employee responsibilities from data gatherers and compilers to data users so they can focus on strategic business initiatives.
RPA solutions like Automation Anywhere, Kofax, UIPath and Microsoft Power Automate are great options for businesses who need to automate manual, repetitive human tasks and free up staff for more cognitive and strategic business initiatives. RPA is used to streamline step-by-step processes and seamlessly integrate multiple systems. RPA offers a versatile solution that's easy to program, and quick to deploy in any environment. RPA increases productivity and agility without slowing down continuous improvement. RPA is a cost-effective way to promote digital transformation and empower your workforce by automating repetitive tasks, providing insights, and helping users make data-driven decisions. RPA offers reliable, continuous, automated processes that can be done 24 hours a day, 7 days a week such as Accounts Payable, Account Receivables, data reconciliation, data extraction, and report generation. See the five processes you can automate across departments with RPA here.
Businesses using JD Edwards EnterpriseOne version 9.2 also have an excellent tool in their toolbox: JD Edwards Orchestrator, an integration and workflow engine that automates business processes, data collection, and analysis and integrates with third party systems. JD Edwards Orchestrator solves many of the challenges businesses face when seeking to automate including cost, lack of skills, and more. Using the Orchestrator studio, a business analyst can create, test, and deploy orchestrations or use the Process Recorder functionality to capture the key processes needed for automation within JD Edwards.
Taking the first step toward automation
Process automation in JD Edwards is easy regardless of what version you are on since there are multiple tools you can use to do the job.
Using RPA or Orchestrator automations, you'll get an intelligent ERP that will help your business in these practical ways:
Continuous data collection and performance monitoring. Data is captured in real time and flows through the system so you can analyze information continuously.
Anomaly and security detection. Using automation and AI, you can set up your system to find anomalies in real time and send alerts to your team when something needs further review. In the same way, the system can look for unusual activity that may be evidence of a security breach or unauthorized access.
Task automation. Automate repetitive tasks such as journal postings and currency rate conversions. RPA is typically used to automate tasks in logistics, HR, and finance and integrate these processes with JD Edwards.
Process automation. Use Orchestrator, RPA, or a combination of both tools to automate a long string of manual activities such as creating a sales order or managing work orders.
When to use Orchestrator, RPA, or a combination of both automation tools
If you are looking to automate a business process within the JD Edwards EnterpriseOne system, using Orchestrator is a great way to maximize your investment. Orchestrator automates tasks and processes within your JD Edwards system—it allows you to record and replay most of the repetitive tasks your users perform in EnterpriseOne. It can't send out requests to third party applications, but it can receive requests from outside to execute tasks. For example, you can set up IoT-enabled devices to send data into EnterpriseOne to keep track of things like equipment location and maintenance needs without having to check them manually.
RPA is used when you need to automate other step-by-step processes in your business such as shipment scheduling and tracking in the supply chain. RPA is most commonly used to free up staff from tedious tasks such as:
Data migration and entry
Performing calculations from spreadsheet data
Reading emails and performing the desired task
Repetitive tasks
Multiple-step operations
Collaborations
Interfaces
See ten things you need to know about Process Automation and RPA here.
If you want to integrate and connect information across both EnterpriseOne and various systems, you can use a combination of Orchestrator and RPA to accelerate processes.
How can we help? WhiteLight Group helps enterprises like yours drive operational excellence and minimize the costs of upgrading and maintaining a JD Edwards system. Contact us today.
About the author: Andolf Rincon, RPA Solution Architect
As a hands-on RPA Solution Architect, Andolf is passionate about developing comprehensive solutions that drive our customers' process automation initiatives. He champions creation of on-going quality and efficiency improvements through automation using several of the most powerful process automation platforms today.