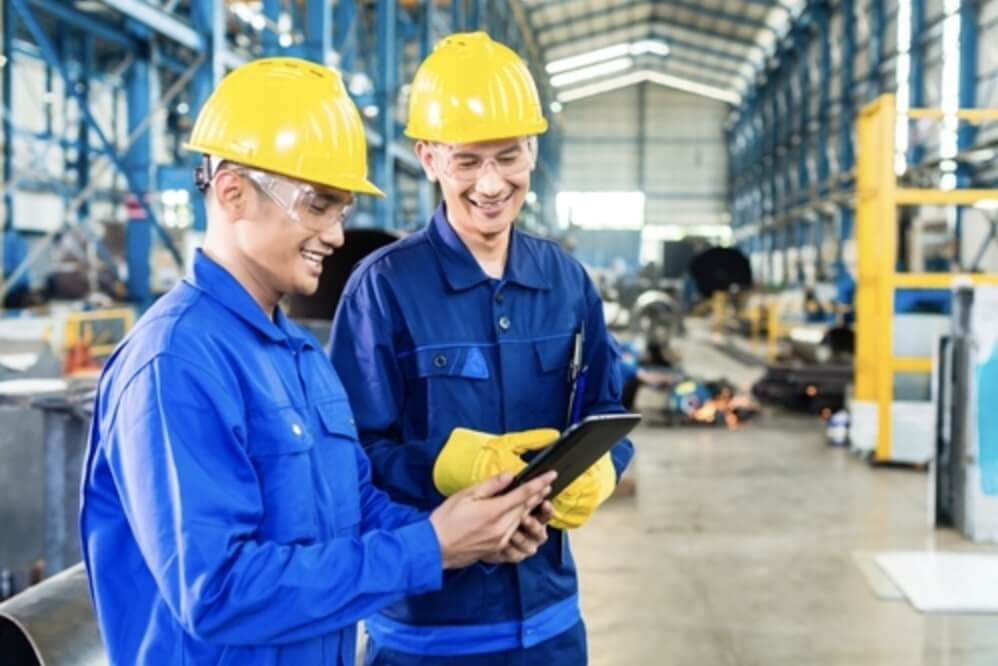 Manufacturing businesses seeking greater growth and efficiency are increasingly using Robotic Process Automation (RPA) to automate manual, repetitive processes, reduce errors, and save time. For manufacturers of all types and sizes, there are many areas where it's essential to perform repetitive tasks quickly and efficiently to keep operations running smoothly. It's also important to minimize human error in these areas to prevent downtime, rework, and additional costs.
The COVID-19 pandemic has also caused significant disruption throughout the manufacturing industry. Many factories have had to reduce the number of workers on the shop floor to maintain social distancing and keep workers safe. Additionally, many office staff are working remotely. RPA offers a solution for back-office automation and business continuity in terms of connecting the distributed workforce and enabling existing staff to be more productive.
The changes we now face highlight why it's important for the manufacturing industry to ensure their IT infrastructure is agile and adaptable. Find out how RPA provides businesses with the flexibility needed to quickly implement new business processes, modify existing processes, and keep operations running.
Use RPA to eliminate human error
An early adopter of automation, the manufacturing industry has been using robots and other tools to perform shop and factory floor activities for years. To achieve greater efficiency, more businesses are leveraging RPA for business task automation and business process automation. For example, manufacturers are using RPA to automate repetitive human tasks like transaction and invoice processing. Businesses are also building RPA bots to check for errors in order entry, validate invoices against purchase orders, and much more.
According to one study, nearly one-quarter of all unplanned downtime in manufacturing is the result of human error, compared to less than ten percent in other industries. That's why RPA is such a compelling solution. RPA leverages your existing IT infrastructure and software to support existing employees. Once built and deployed, RPA bots capture and interpret data, respond, and communicate with other systems to execute repetitive tasks—they work around the clock, don't make mistakes, and are less expensive than hiring additional staff.
Drive efficiency across multiple locations
Without back-office automation, your office staff typically relies on traditional communication methods to report on progress, which can be time-consuming and error-prone—especially when you're dealing with multiple facilities and remote workers. That's why many businesses are leveraging robotic process automation to improve speed and productivity. Consider this use case for a global manufacturer seeking back-office automation for vendor management:
A global manufacturer needed an automated solution to perform a complex set of data validations that included Vendor Creation, Change, and Duplicate Check for 28 different countries as well as IBAN and VAT validation and USPS validation for the US. Prior to automation, the process was completely manual and highly prone to error. Using RPA, this manufacturer achieved a 100% reduction in manual errors and rework time, leading to instant quality improvement in data processing and operational performance.
Save time and increase profitability with RPA
More manufacturers are leveraging RPA solutions for faster growth and efficiency than ever before. They are also using RPA to increase profitability. Consider this use case for automating the manufacturing cost rolling process:
Challenge: If performed using a manual spreadsheet application, the cost roll-up process of adding the direct material, direct labor, and overhead costs to obtain the total manufacturing cost per unit can be cumbersome, time-consuming, and inaccurate.
Solution: Using an unattended bot, the process is run automatically on a weekly basis. Once the cost group is created, the RPA performs the remaining steps to accurately calculate the total manufacturing cost per unit.
Results: The RPA reduces the time users spend on this process from months to weeks and achieves 100% accuracy. With an accurate cost-basis calculation, the manufacturer benefits from increased profitability.
See how WhiteLight Group can help
If your business is looking for practical ways to ensure business continuity, automate business processes, and increase efficiency, check out WhiteLight Group's RPA Services. With our QuickStart Service, we provide an overview of RPA, how to identify processes that are good candidates for automation, who should be involved, and what to look for. We offer guidance on who should be brought in as a stakeholder and assist with the creation of your Center of Excellence. In addition to providing the infrastructure design, this will help ensure that your RPA projects are future-proof, scalable, and have a solid governance model in place.