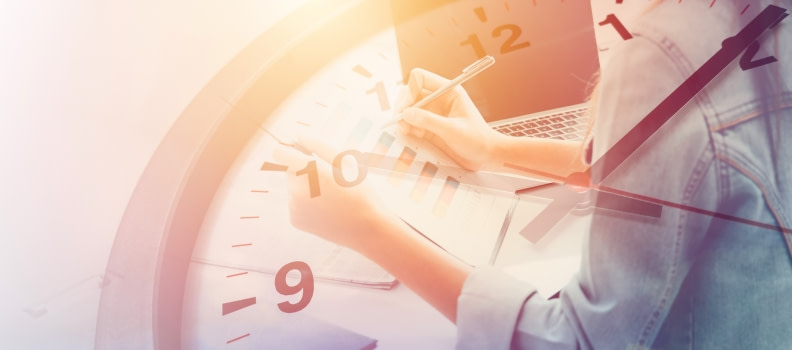 It's been almost two months since non-essential workers have been quarantined inside their homes, leaving only when absolutely necessary. Without confirmed reopening dates, Americans are being forced to come to terms with the fact that we might be in this situation for a while longer.
We, as business community members, have no choice but to face COVID-19 ("Coronavirus") with the millions of people quarantined, either self-directed or by doctor's orders. We are limited by travel restrictions, economic disruption, and a stock market plunging further into a recession on a daily basis.
Home offices have become full-time workspaces. With children home from school, parents are struggling to entertain and teach their children while working remotely. Conference calls and meetings through Zoom have become the new norm.
This is resulting in billions of dollars of lost revenue for most organizations across the globe. However, crisis often leads to opportunities. Companies that were already shifting their business processes with automation are doing better today than those that were not. It's not too late, however, to start your automation journey to survive and thrive in our new changing and uncertain economy.
So, how can your business take advantage of those opportunities? Some businesses have re-tooled and are changing the way work gets done through robotic process automation (RPA). RPA allows you to automate many business processes, leaving the tedious tasks and manual labor to be taken care of by digital workers or bots.
COVID-19 is changing the way people do business, and implementing RPA can help you keep up with those changes. It is fast and accurate and quickly gives you a return on investment oftentimes without any human intervention. By speeding up our journeys to automating processes and leaving the tedious, manual labor to digital workers or bots, our employees can be safe and not burdened by tasks that can be left to software bots.
The "Future of Work" is not just a concept that relates to "Digital Transformation". COVID-19 is changing the way we work right now. Over coffee or in a business meeting, we have all talked about how doing business will change. COVID-19 has forced us to deal with this quickly and head-on.
This is good news. Companies now realize that they can significantly supplement a wide variety of functions with the work-from-home model, whether it's claims processing, finance and accounting, HR, call centers, and many other functions.
During the pandemic, the forced work-from-home model allows companies to look anew at how they conduct business. This leads back to automation. It challenges everything we thought we knew about how to get the work done. Automation forces a re-examination of long-held firm principles or beliefs about where to conduct work and the ecosystems that support those activities.
Start Implementing RPA
Virtual work and automation were becoming more common before the pandemic, and it will continue after the pandemic passes. That's why we're urging businesses to make automation plans now. Automation is the future, and it's not going away with the pandemic. The time is now to start implementing your RPA plan. If you've already begun to use RPA, this is the time to expand it across your entire system.
You don't need face to face meetings to start using RPA.
QuickStart- Without face to face meetings, we can provide an overview education on RPA; idea assessments, design and governance model builds, POC/pilot development, and advanced training.
Once built, digital workers will not get sick, be late, or work with errors. They will help create added value with time and resources saved and create an ROI often more than 200% in the first year.
So, if you feel your organization can benefit from RPA by ensuring a safe and healthy workplace without interruption of work, WhiteLight Group's RPA Services can help. We will remain a trusted advisor for you throughout the lifetime of your business processes and offer Lifetime Support and Risk and Change Management to respond to the new reality in which your workers will get the job done.