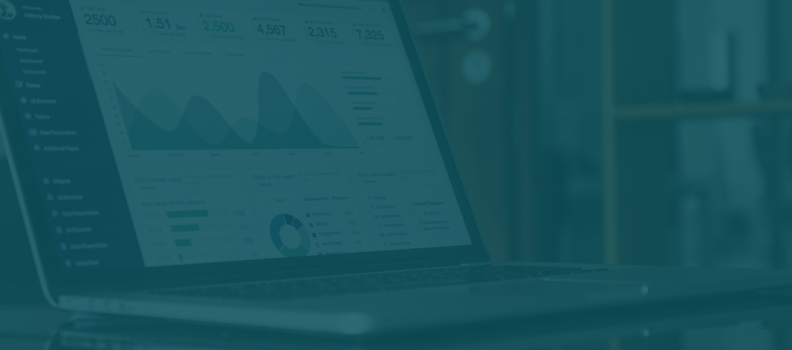 March 18, 2020

whitelight
The hottest topic of 2020 for our JD Edwards customers has been the conversation surrounding RPA (Robotic Process Automation). Oracle has given us their RPA tool (Orchestrator) for JDE focused automations. But you have other business applications and processes that need to be considered as well.
Now what? Imagine having a digital assistant or a "bot" that can read emails and perform an instructed action or read excel documents and perform calculations. This can eliminate hours of work spent on tedious manual tasks and more time can be focused on more strategic initiatives.
Read further and you'll be ready to have a conversation with your management team on what to consider when they ask what is this thing called RPA, and should we do this.
So, if both Orchestrator and RPA can automate tasks within JD Edwards, when do you know which one to use for each business process and is it possible to use both?  We will explore this question more here and provide some insight.
JD Edwards Orchestrator
JD Edwards Orchestrator is a workflow engine that can help achieve rule-based automation of repetitive and predictable tasks. Orchestrator helps simplify, streamline and automate JDE business processes, data collection and analysis, and integration to 3rd party systems to save time on tedious, manual tasks which slow down your workers. Orchestrations can detect data, events, or conditions from within your JD Edwards system and from any external device, system, or cloud service that provide APIs.
Robotic Process Automation (RPA)
RPA bots work the way people do and helps with the emulation of manual tasks. RPA bots can compare, reference, and establish patterns. No changes are necessary to process flows that have already been established within your JD Edwards. RPA is easy to implement and use. It's simple to scale and secure.
Used within JD Edwards, by itself, Orchestrator can be used as an automation tool. With Orchestrator, organizations can automate tedious tasks like creating sales orders, address book record, and employee master record.
When to use Orchestrator vs. RPA
Orchestrator
You want to maximize your investment in JD Edwards.
Receiving requests from 3rd party systems to execute a JD Edwards transaction
You are on the proper version of JD Edwards to run Orchestrator
RPA
Customer-Add in Salesforce to JDE. Orchestrator cannot emulate a 3rd party user transaction. For example, JD Edwards Orchestrator cannot perform a customer add in Salesforce.
JD Edwards is NOT the only system executing transactions that you want to automate. You also want to automate HR onboarding, accounting payroll, or customer service.
If you want to automate tasks across various platforms and systems, an RPA tool like Kofax or Automation Anywhere should be considered. RPA automates manual and tedious tasks across multiple platforms seamlessly saving time for more strategic tasks.
Orchestrator and RPA Use Cases
We understand the viable use cases for the use of Orchestrator and RPA separately and in conjunction with one another. The WhiteLight Group team is made up of both JD Edwards Solution Consultants and RPA Implementation experts.
Some examples of using both Orchestrator and RPA together include accounting reconciliation and advanced customer self-service integration.
Advanced Customer Self-Service Driven by Orchestrator and RPA
The Challenge: Not being able to deliver an exceptional customer experience and responding to common customer inquiries related to sales order status 24/7– even when the customer service staff is not working.
How Orchestrator and RPA Helped: The integration of RPA and JDE Orchestrator created an unattended customer self-service capability. With the help of Orchestrator and RPA, the capability to request information was created about open orders in JD Edwards via customer email.
From the nature of the email, the bot can determine what the customer is requesting such as delivery and confirmation date, what is being delivered with specific order information using a filter within JD Edwards, and if a request is on a valid order or not. The bot logs into JD Edwards as a human would use Orchestrator. And then, the bot is able to email the information that the customer is requesting in real-time.
Client Value Delivered: Customer satisfaction sky-rocketed because the customer saved time and did not have to call a call center, wait in line or talk to a real agent, saving the company time and resources.
Manufacturing Accounting Reconciliation Using Orchestrator and RPA
The Challenge: Taking a lot of time, each work order has to be manually reviewed and reconciled by several people at the end of the month. There is an average of 200 work orders per month; with a review time of 15 minutes for each one; taking approximately 50 hours per month.
How Orchestrator and RPA Helped: Assessing the current process, we found 5 steps that had to be automated:
Log into JDE
Retrieve work order to process
Extract information to excel
Compare results from item ledger, product cost, general ledger
Consolidate non-matching orders in a file
By RPA enabling every process, the run time for accounting reconciliation becomes 6 seconds. A report is sent by email once completed. Data is manipulated and the robot can perform the next steps.
Client Value Delivered: Process time is improved 99.99%. The average number of hours by month to do accounting reconciliation went from 62.5 hours to 6 seconds. The automation time of 150 work orders went from 20-30 minutes to 45 seconds. This saves the customer time and resources.
To make your existing business processes more efficient and less manual, we can introduce your organization to out-of-the-box solutions such as JD Edwards Orchestrator and RPA solutions using Kofax and Automation Anywhere . We can help you evaluate your process automation requirements and help you along your journey of process automation.