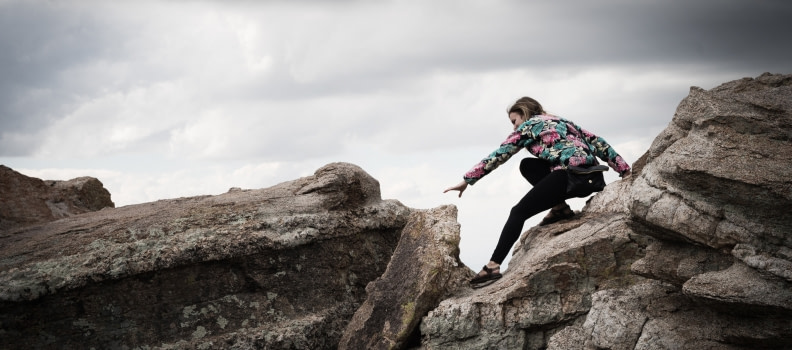 January 2, 2020

whitelight
There has been a complicated storm brewing in both the manufacturing and ERP software industry for several years now. In 2020, more than ever, we see huge changes in technology and markets that are causing many organizations to make tough decisions on how they will navigate these challenges.
We've put together a few insights from some of the industries' leaders that we feel will have the hugest impact in the coming year.
Manufacturing companies will be more tightly connected to their markets and customers
According to IDC, in their Manufacturing Insights' 2020 Worldwide Manufacturing Predictions, IT investments will be impacted by the necessary transformation "from efficiency-oriented operations to resilient organizations driven by tighter connection to their markets and customers. " One of their top ten predictions is that by 2023, 60% of G2000 manufacturers will address growing industry talent shortages by making significant investments in intelligent robotic process automation.
—Kevin Prouty, VP of manufacturing insights at IDC, quoted by Control Design
Limited supply chain in manufacturing will continue
From ecosystems and business models to technology and customer expectations, manufacturing firms will continue to face a mandate to improve and transform or become extinct. "Digital muscle building can be one of the leverage points to increase flexibility in global supply chains. Applying AI, cloud computing, advanced analytics, robotics and additive manufacturing to the value chain can allow manufacturers to make faster changes to operations and respond to market-based threats and opportunities faster."
Oracle NetSuite 2019.2 release addresses some of these issues for manufacturers with increased and new levels of supply chain visibility. New features and capabilities help manufacturers streamline operations for maximum production efficiency and quality, deliver outstanding customer and vendor experiences, better manage global demand and supply chain networks and tap into in-depth analytical insights quickly and easily.
It will become clear that execution is about "team"
"Businesses, whether startups, tech unicorns, or established corporations, will focus on the intersection between success, execution and the people. If there's anything we should garner from the recent stories about WeWork and Uber, it's this: people matter more than anything else, including the boss or the business plan. With the right people, you can turn an idea into a thriving organization that's not only profitable but also impactful. Without the right people, all you have is a failed idea. This will be the year tech companies place an emphasis on operating to a higher ethical standard (call it ethic-lash) – focusing on honest execution in large part by treasuring their people who create value for each other, the company, its customers, and society at large. Getting this right has always been paramount, but 2020 will be the year it comes to the forefront."
—Quote by Christina DesMarais, Will Glaser, CEO and founder of checkout-free technology startup Grabango, a CNBC 100 world's most promising startup of 2019, and the former CTO and original co-founder of Pandora Media, which was purchased by SiriusXM for $3.5 billion in 2018
Waiting is not a strategy
"We fundamentally believe that digital transformation is real and that it radically alters the value equations in the marketplace—between vendor and customer, and partner and supplier. We're at a stage in the market where waiting is not a strategy. Success requires our customers to think about what their innovation philosophy ought to be, based on what customer outcomes they are driving. Is it breakthrough quality, stronger customer relationships or satisfaction, or lower costs? If they don't understand how they're going to apply innovation within this new digital framework, they won't be successful.
We do have some customers that are still on older releases. They need to get on the JD Edwards EnterpriseOne Release 9.2 platform, and then they need to get more iterative with what they adopt. Install it. Learn it. Use it. Improve their processes. Instead of thinking in terms of big bang, think in terms of iterative. Get there first and foremost, and then come up with a philosophy or a strategy around how you're going to innovate to drive an ultimate outcome. That is possible on Release 9.2. It doesn't happen on XE or older platforms—it just can't."
Excerpt from interview by Aaron Lazenby with Lyle Ekdahl in JDEdwardsERP Newsletter; published 12/24/19
Managing the decade of change
"The year 2020 and after will be represented by a crisis of resources and skills the like we haven't seen since 2000. There will be a massive spike in demand to implement ERP software in a short time frame. This will cause immense strain on the resources of qualified personnel and consultants. Furthermore, the majority of consultants won't have the right amount of experience for the newer models of ERP software."
There will be an increase of ERP implementation failures which will lead to digital transformation failures if companies cannot properly manage organizational change. The risks associated with the skills and resources crisis along with a company's inability to respond to necessary change will more critical than ever.
Jules Saunders, a business writer at PhD Kingdom and Next Coursework, explains to readers that "in other cases, the risks outlined above won't be properly mitigated. All of this will lead to an increase in digital transformation failures." Courtesy of https://erpnews.com/2020-predictions-for-the-erp-software-industry/ posted by Michael Dehoyos December 13, 2019.
Integration and innovation will continue to drive an ERPs purpose
ERPs are designed to integrate and automate back-office business processing functions and were intended to make life easier for businesses and allow for increased productivity. As more applications and technology are implemented in an enterprise, the need for integration and ability to create intelligent workflows and processes will remain paramount. This can be challenging and requires a strong integration platform.
Some of these challenges are:
-multiple ERPs to support
-real-time vs. batch integration
-integration shift from data centers to cloud based and mobile platforms
Boomi not only helps solve these problems, it is also invested in AI solutions that focus on front-end capabilities offering an intelligent platform with their newly release Conservational AI Developed with Accenture, this platform makes an AI-powered, multi-lingual voice interface a reality for multiple users including: business analysts, IT operations, and IT management.
SaaS becomes intelligent SaaS
Every IT Ops, Software-as-a-Service, analytics and BI product is currently being infused with machine learning in one way or another-whether it needs it or not. There are very real advantages that artificial intelligence delivers in automation and insight. From chatbots to predictive analytics, you find it in almost all SaaS products. This is not the future. It has become the industry standard for the new decade.
More small and medium-sized businesses will get hit with cyber crime
"Along with the increase in hacker and cybercrime activity, now these criminals are moving from the enterprise and focusing on attacking small to midsize businesses as their new, soft targets.  It's clear that traditional anti-virus software isn't good enough. Small to midsize businesses need to go above and beyond with new technologies to address this growing problem."
–Quoted by Christina DesMarais, Jeff Loeb, CMO of Logically, a Managed IT Service Provider (MSP) to small and midsize organizations with more than 500 customers across the United States