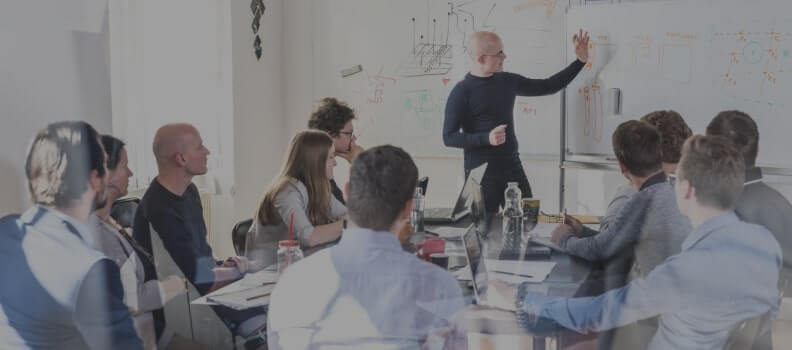 April 19, 2019

whitelight
We sat down for a few minutes with our NetSuite Solution Leader, Karen Gaetano, to get her key takeaways from SuiteWorld.
WhiteLight Group: What struck you the most about the SuiteWorld?
Karen Gaetano: It was great to see Mark Hurd make an appearance. His commitment to NetSuite is unwavering. He said that he was thrilled with NetSuite and that it's the most strategic decision that they've ever made. Pretty impressive coming from the CEO of Oracle, a $40B organization. Mark also reiterated, 'These products will go on forever'.
Their continued dedication to SuiteSuccess, the solution and methodology for implementing NetSuite, is one of the most impactful innovations in the product in the last several years. There are different editions for each industry by size enabling emerging, midmarket and enterprise companies to take advantage of NetSuite. Companies can now start with NetSuite and stay with NetSuite as they grow their businesses.
Some of our NetSuite Team from left: Brian Petrotte, Zak Rozelle, Karen Gaetano and Nilay Ghayal
NetSuite is also encouraging their Partners to augment their SuiteSuccess offerings to further extend their solution set. And, it's working. Micro-vertical solutions are becoming more and more available for niche micro-vertical customers offering them more customized solutions for their business.
NetSuite will continue to replace QuickBooks with Cloud Financials to speed up growth for companies, while providing a platform they can grow with.
Oracle has been working behind the scenes utilizing AI on their database platform. It's referred to as an Autonomous Database. In essence, the database will automatically tune itself, and with each iteration will get smarter and smarter, and faster and faster. This is huge and the NetSuite community will benefit greatly with these advancements.
WhiteLight Group: Which product advancement or new features do you think will have the biggest impact on manufacturers?
Karen Gaetano: We know the pace of innovation has been challenging for food and beverage manufacturers. Innovations like Block Chain Apps such as Intelligent Track & Trace and Intelligent Cold Chain will greatly impact the food and beverage industry by increasing efficiency, transparency and collaboration throughout the food system. These applications feed NetSuite the analytics that drive decisions.
Other trends driving the need for AI and Robotics in Manufacturing include addressing business issues such as labor shortage, rising labor costs, costly manual labor vs. automation, and demand for quality. Moving forward, this will be a massive shift for business.
Advanced Manufacturing Bundle just keeps getting better and better. On the shop floor, Advanced Manufacturing Bundle provides everything from powerful planning tools for the Planning Clerk to strong reporting capabilities so the Manufacturing Clerk can access the right information at the right time.
WhiteLight Group: Are there more product advancements that they announced?
Karen Gaetano: Yes, they included:
New Expense Tools
SuiteBilling (supports WBS; enables billing products, services and subscriptions on single invoice)
Support of Outsourced Manufacturing
Improvements in Order Allocation
Advancements in SuitePeople, their HCM solution
SuiteApps for Google Ad Words, etc
eComm enhancement deliver 'private' stores to improve the Customer experience
Planning and Budgeting Cloud Service (PBCS)
WhiteLight Group: Did you have a favorite session?
Karen Gaetano: Yes. I am honored to be working for such a diverse company like WhiteLight Group. So, the Women in Leadership session was inspiring to me. Pioneered by Deloitte, and with NetSuite providing a platform at SuiteWorld 2018 and 2019, it's an exciting time to be part of this community.
One of my key takeaways was that if women can be entrepreneurial, take risks and lead with competitive value that their efforts will make them successful.  And, while I was impressed with the all of the speakers, Jenny Ayotte, Sr. Dir. of Business Development, Oracle, really resonated with me. She shared four ideas that she believes will elevate women that include:
Learn from the brightest
Observe and share
Create a personal brand
Utilize skills that are in high demand: empathy, collaboration, networking and creativity
WhiteLight Group: Any other key takeaways?
Karen Gaetano: They've moved 16,000+ customers to their Cloud ERP platform. And, they're offering a blueprint for success with 'True North', their mission to provide customers with a cloud platform for growth.
NetSuite is using Machine Learning to make available Brainyard, it's a data-driven platform dedicated to business research, benchmarking and performance intelligence. NetSuite customers gain insight to keep a competitive edge.
About Karen Gaetano, Director, NetSuite Solution Lead, WhiteLight Group
Karen Gaetano, WhiteLight Group's NetSuite Solution Leader has extensive experience helping small to mid-market companies leverage cloud-based technology to advance and grow their businesses. Based in Oak Brook, Karen enjoys helping clients realize their vision by providing end-to-end solutions that solve problems, streamline operations and grow revenue while promoting user adoption.