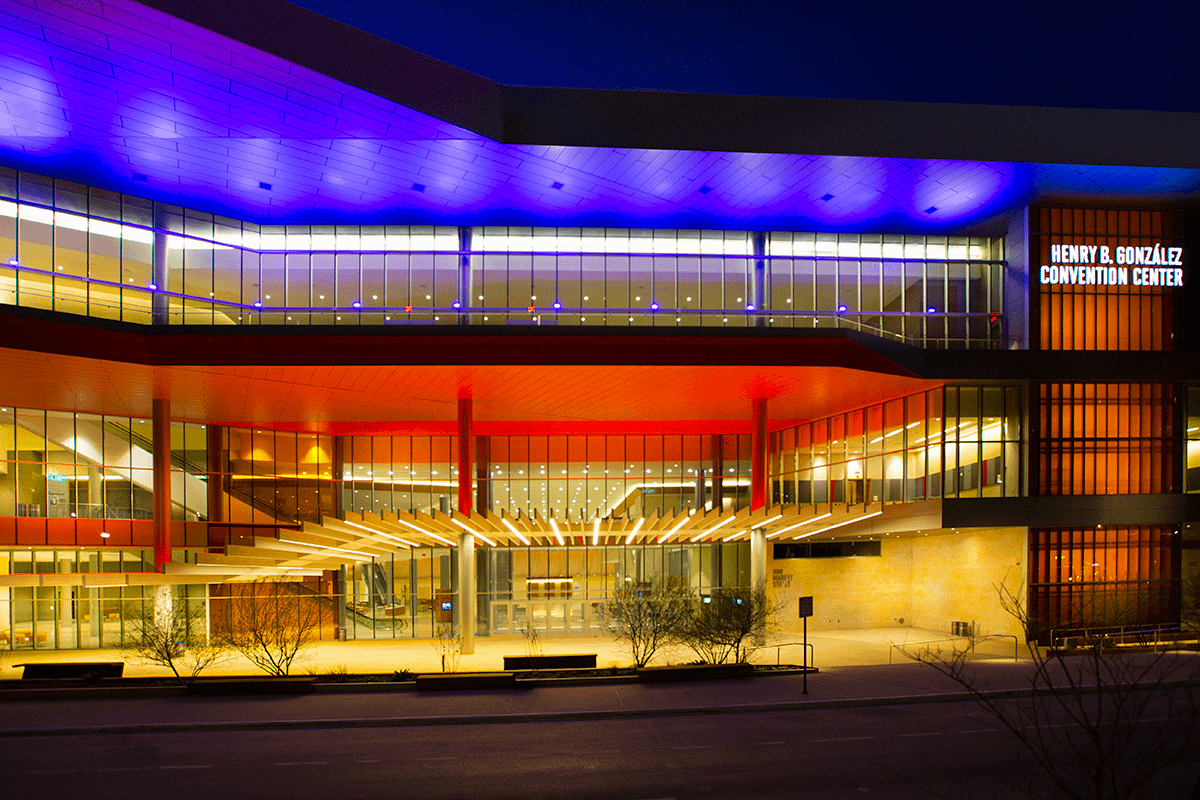 January 8, 2019

whitelight
Collaborate 19: Technology & Applications Forum for the Oracle Community – Learn, Connect, Explore #C19TX
Collaborate 19 will be held on April 7-11, 2019 at the Henry B. Gonzalez Convention Center in San Antonio, TX. Our team is excited to learn, connect, and explore. Join us! Register for Collaborate by February 14, 2019, and receive the 40% Early Bird Discount.
[mk_button corner_style="rounded" size="medium" letter_spacing="2″ url="https://questoraclecommunity.org/events/conferences/collaborate-19/registration/?utm_campaign=12-12-18%20Oracle%20Edition%20-%20JDE&utm_medium=email&utm_source=Eloqua" target="_blank" button_custom_width="220″ margin_top="25″ margin_right="0″ bg_color="#1e73be"]Register Today[/mk_button]
.
Collaborate 19: Technology and Applications Forum for the Oracle Community is where Oracle power users and IT decision makers find practical solutions for today and strategies for tomorrow. This conference empowers users of Oracle business applications and database software to gain greater value from their Oracle investments through real-world education and networking. Created by and for users, COLLABORATE provides a personalized experience alongside functional and technical insight from other experienced professionals, whether your organization seeks to maximize its on-premises solutions, evaluate a path to the cloud, or optimize your business in the cloud. Participants can expand their community and gain direct access to Oracle. COLLABORATE is jointly presented by the Independent Oracle Users Group (IOUG), the Oracle Applications Users Group (OAUG) and Quest Oracle Community (Quest).
Learn
Collaborate 19 will be featuring more than 1,000 educational sessions and showcasing new product features and functionalities, product roadmaps, and strategic insight from customers, solution providers, and Oracle.
Connect
At Collaborate 19 there will be numerous opportunities to network and make lasting connections  with other Oracle users.  You'll also meet customers in the same industry, while gaining valuable tips and expertise from customers using the same products.
Explore
Discover solutions and have your questions answered throughout the Collaborate 19 exhibitor show floor which will be featuring over 200 Oracle solution providers. Join thought leaders and find trusted and experienced advisors serving in the Oracle community.
Collaborate 19 provides a personalized experience. You choose your own educational agenda from hundreds of functional and technical education sessions offered by other experienced professionals. COLLABORATE offers education for you, whether your organization seeks to:
• Maximize its on-premises solutions
• Evaluate a path to the cloud
• Optimize your business in the cloud
.
Attend our session on Oracle Sales Cloud Business Impact, Integrations, & General Oracle Cloud Functionality & Support Features
This session presented by Phillip Toso is about sharing Oracle Cloud functionality integrations and how it can assist in overcoming common business challenges. Specifically, it's how Oracle Sales Cloud is configured while illustrating common integrations such as Integration Cloud Services. With offering best practices for support and training, Toso will identify how these skill sets can cross over to Oracle Cloud SCM, CAM, HCM, and more. Toso says, "I look forward to our time together and hope to shed some light on Oracle Cloud's capability and functionality along with the business impact."
.
Session Objectives:
Objective 1: Understanding OSC integration considerations and capabilities.
Objective 2: Best practices and common landmines when working with client UI customizations & OBIEE & dashboards, and the Security Council module.
Objective 3: What to consider when training OSC end users and how to confront the strain of change management.
[mk_button corner_style="rounded" size="medium" url="https://questoraclecommunity.org/events/conferences/collaborate-19/registration/?utm_campaign=12-12-18%20Oracle%20Edition%20-%20JDE&utm_medium=email&utm_source=Eloqua" target="_blank" align="center"]Learn More + Register Today[/mk_button]
[mk_button corner_style="rounded" size="medium" url="https://www.linkedin.com/in/phillip-toso-8228648/" target="_blank" align="center"]View Bio[/mk_button]