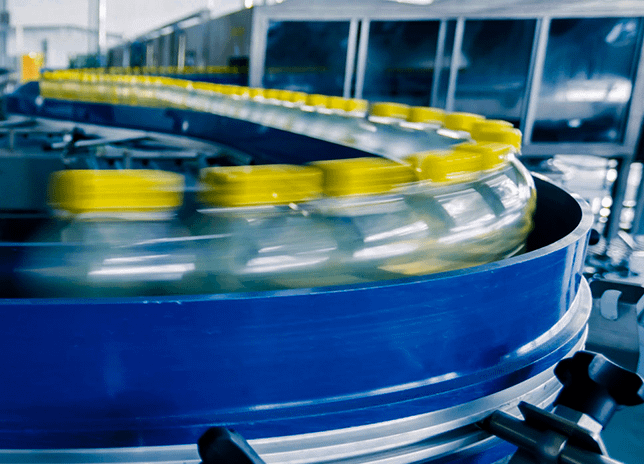 January 2, 2019

whitelight
NetSuite's Cloud ERP is the Key Ingredient for Success
In the food and beverage industry, the key to business success is constant innovation to meet changing consumer tastes. Technology enables and adapts to that innovation.
For food and beverage manufacturers, running a successful business demands constant innovation to meet changing customer tastes and technology that can enable and adapt to that innovation. To effectively compete in a highly saturated space, food and beverage manufacturers need a reliable, integrated and easy-to-use ERP system to keep up.
.
Can your Current ERP System Keep Pace?
Download this Ebook to see how NetSuite customers – including Coda Coffee, Craftmark Bakery, Suja Juci and PROBAR – are focusing on growing their businesses with a single platform for finance, order and inventory management, demand planning and ecommerce. Learn how NetSuite helps fast-growing food and beverage manufacturers like these to improve performance with:
• A real-time, 360-degree view of the business. Seamless integration of financials/ERP, CRM, inventory management and ecommerce empowers businesses to manage their interactions directly with consumers and other businesses.
• Improved demand-planning operations. Integrated inventory and order management powers demand forecasts with real-time data to better meet customer demand across channels.
• Transparency, responsiveness and visibility to customers. Front-end ecommerce solution in combination with cloud-based back-end technology leads to full transparency into business operations.
• Anywhere, anytime access. Improve your sales and management effectiveness with improved access to business data.
.
[mk_blockquote font_family="none"]With NetSuite in the cloud, we are never disconnected from the business. We can see in real-time what's going on." – Tommy Thwaites, Founder and CEO, Coda Coffee[/mk_blockquote]
.
With such rapid growth in the marketplace, companies like yours are turning to NetSuite as their ERP of choice for continued success. Download the Ebook to discover the value of NetSuite Cloud ERP for food and beverage companies in today's highly competitive business environment.
.
[mk_button size="medium" url="http://insight.whitelightgrp.com/LP=100?utm_campaign=NS%20The%20New%20Flavor%20of%20Food%20and%20Beverage%20Manufacturing&utm_medium=email&utm_source=Eloqua&elqTrackId=5D5F8CB8DB808F1E6BF5522495944A36&elq=58900e1fc2184e0494b28f9e13c155dd&elqaid=357&elqat=1&elqCampaignId=" target="_blank" align="center"]Download Ebook[/mk_button]