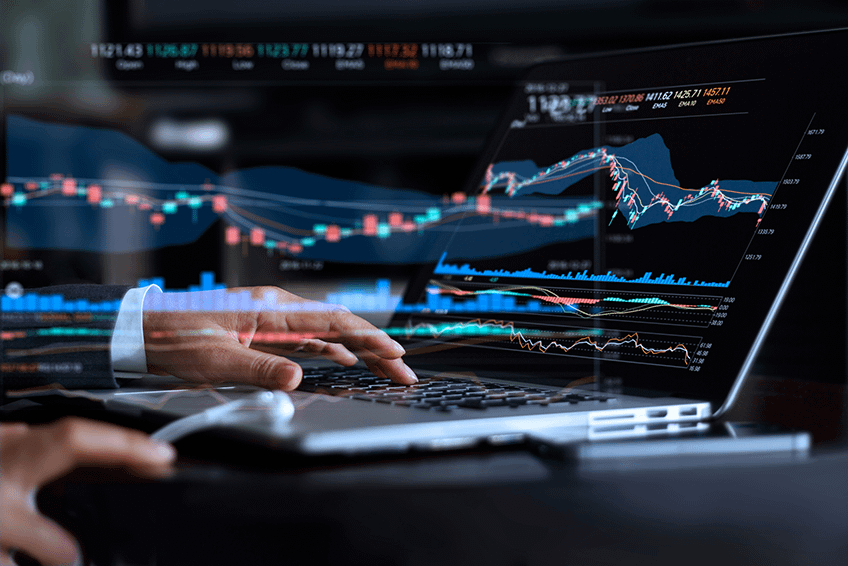 December 5, 2018

whitelight
Create Your Very Own User Experience with the Latest Update of UX One in the JD Edwards 9.2.3 Release
UX One is a major feature in the JD Edwards EnterpriseOne 9.2 Release that allows for a more intuitive and efficient way for citizen developers and business analysts to successfully carry out their day to day tasks and stay on top of business.
The latest update of the UX One in the JD Edwards 9.2.3 Release has even more improvements and advancements for you to monitor your tasks more efficiently and grow your business. Following the Alert, Analyze, Act design paradigm, UX One notifies you of what needs attention in your business while giving you a visual representation of your most important data all displayed in front of you in a clean and organized format. This allows you to clearly analyze your current business needs while giving you the ability to take action on the data analysis that is alerted to you.
The updated personalization and configuration tools of the latest UX One interface will now be even more enjoyable to use! This latest version will keep you well organized and well informed to help you make the right decisions that are best suited for you and your business.
.
Key Features and Benefits of UX One
• Role-based landing pages based on the Alert, Analyze, Act design paradigm
• Modernized graphical user interfaces that give you facts at a glance
• Form personalization for citizen developers for dynamic interface changes
• Templates and utilities to help you create your own analytics
• Data grouping for aggregations, including currency conversions
• Springboards to place key tasks in a Composed Page
• Navigation from charts to applications to help you drill down into data
• Context menu navigation from charts to related applications
.
Why UX One is Important
.
Increased productivity
.
 Saves time and money
.
Avoids business process failures
.
 Attracts and retains talent
.
What's New in the Latest Update of UX One?
With the JD Edwards 9.2.3 update, UX One continues to develop and become even more intuitive for you to use in order for you to benefit and for your business to grow. Here, we will give you an overview of the exciting new updates for UX One in the latest JD Edwards Tools Release 9.2.3 that will help you manage your company with even more ease, organization, and efficiency than ever before.
.
Multiple Actions in Messages
This is a new feature in which multiple actions are now allowed to take place within Work Center messages, Orchestrator messages, and Notification messages. This is a great new updated feature because often times you may find that you need to make a decision on multiple actions at once. Instead of addressing these actions one by one, you will now be able to cut down your time and effort spent and simplify your user experience with having to make less decisions all while covering more actions.
Attachments to Messages
Notifications and Orchestrator messages are ways that send out alerts to you about critical events and give you the ability to make decisions about those events and act quickly on them. What's new in this upgrade is that JD Edwards now allows for attachments to accompany those alerts, such as documents, photos, and files. It consolidates the messages and simplifies your user experience by supplying more pertinent information and related media to you all in one alert, at a single glance.
User Defined Objects Management Usability
There have been key improvements in this update for User Defined Objects (UDOs), and it's now allowing for more efficient management of large volumes of UDOs while improving the flow of activities between administrators and business analysts. In this update you will now have the option to review and manage all the required dependent objects and be able to set up Composite Page and Composite Application Framework user-defined objects. You are also able to inquire about UDO view security records for multiple objects and users all on a single screen for clearer viewing. Along with this, there are usability improvements to the Web Object Management Workbench (OMW) application where you are able to simply add new or existing UDOs to an OMW project, all while giving you the ability to copy an OMW project that contains UDOs. This latest update of UDO Management Usability helps you cut down time and energy spent by helping you manage your UDOs in a more orderly and precise fashion.
Form Extensibility
Personalization is key in creating a simpler and more intuitive user experience within the frameworks of EnterpriseOne. The latest update with Form Extensibility is now giving you the option to add business view columns on the transaction form header, grid, or both. It helps you extend your implementation without running into obstacles along the way. These improvements help you capture additional information in order to meet the necessary industry and data requirements for your business. This extensibility framework feature allows you to simplify and retire customizations while still obtaining extra data from business views for your specific industry, roles, and users. This will help you stay on top of your business while also avoiding frustrating barriers of customizations.
Orchestrator Monitoring
Orchestrator Monitoring allows Business Analysts, System Administrators, and Orchestration Designers to see how well and efficient Orchestrations are performing or if they are failing. Orchestration monitoring keeps you informed so you're able to take action if necessary. Along with this, a feature that has been highly requested by users has been Real-Time Orchestrations. This is another latest update that now allows you to launch Orchestrations from a Table Event, which will give you Notifications in real-time. Overall, it's another useful update that keeps you well informed in real-time about your business activity.
My Worklist
The new My Worklist is a dashboard that uses the Alert, Analyze, Act paradigm, and it applies this paradigm to your most important actions that need to be made for your company. It now gives you the capability to search, group, or sort within My Worklist to stay well organized. You are also able to put together your specific choices of Watchlists, a Notification list, and other data that can alert you to keep on task. The new My Worklist helps you stay on top of these critical decisions to act quickly on them and stay ahead in your business.
.
UX One Role-Based Landing Pages Overview
A UX One advisor here at Venture Technologies Business Applications Group gives two quick demos on the JD Edwards EnterpriseOne UX One Role-Based Landing Pages: The Accounts Payable Manager and The Accounts Receivable Manager. In these videos, we will help you visually analyze, view, and manage your company's relevant data all in real-time.
.
How We Can Help
Looking to grow your business and stay ahead? WhiteLight Group is here to help you leverage the new features and functionalities JD Edwards now offers. Read about our upgrade approach and how we can guide you and your business to the next level without stress.
If you'd like to learn more about how we can help, contact one of our solution experts.  We look forward to hearing from you!
.