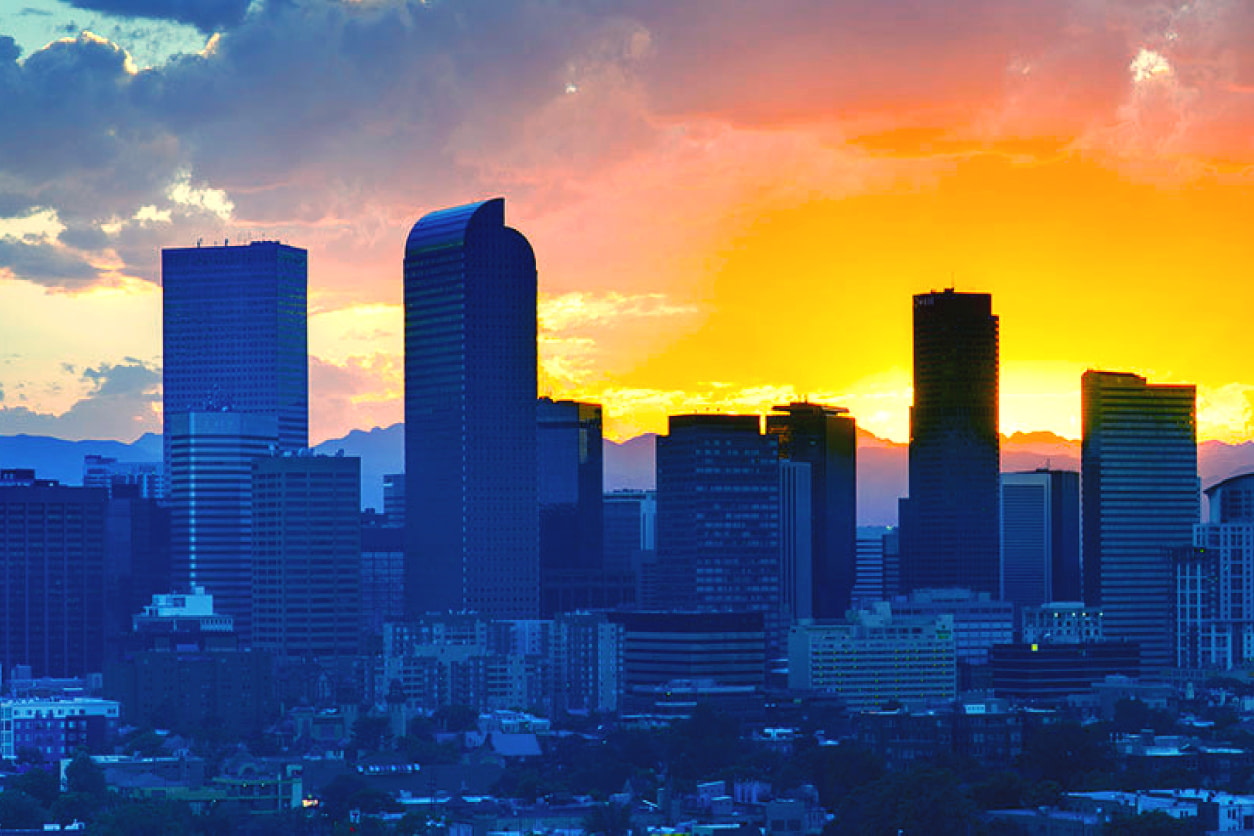 Part of our team attended Quest's JD Edwards InFocus Conference in Denver, CO.  They came back fully energized! This year's conference reached a record-breaking participation with more than 500 customers and over 100 vendors in attendance. There were more than 250 deep-dive sessions at our fingertips, the capability to grow our network with hundreds of users, and the valuable opportunity to interact with other experts of Oracle JD Edwards.
Venture Tech Business Applications Group team members attending JD Edwards InFocus 2018: Corey Coverston, Nashaat Sayed, and Dave Vollmann.
.
JD Edwards Delivers Innovation
Major highlights of the event included Lyle Ekdahl's presentation "You Make It Happen".  He continues to evangelize for the innovation built around JD Edwards and its investment in continuous delivery. With all of the rumors that have been circulating around about JD Edwards and its long-term viability, every one of us was re-energized at the conference to hear that this product is here to stay with innovation and future-proofing power.
Along with developments and enhancements of UXOne, Orchestrator, Notifications, and Citizen Developer, we learned about more tools that will aid in the progress toward digital business transformation and how JD Edwards is making its way towards being the first Autonomous ERP.
This was definitely an InFocus 'Aha' moment for us!  Ultimately, it will be the start of an era where people will work less, and machines will work more— all within JD Edwards.
UXOne: A Major Advancement for JD Edwards EnterpriseOne 9.2 Release.  It utilizes the "Alert, Analyze, Act" design principle, and it gives support for all types of users while providing intuitive real-time information.
A new feature that will change how you use your entire JD Edwards system. The data of your business is your lifeline to existence, therefore it's vital to keep your data accurate and up to date.  Orchestrator is a platform which collects, processes, and exchanges your data seamlessly in real-time on the same avenue as an autonomous ERP.
JD Edwards has implemented the use of EnterpriseOne Notifications to help you stay connected to your business by pushing key information to you in real-time when you need it.  Notifications give you the ability to act fast when alerted and help you stay on top of your business anytime and anywhere.
Business analysts and non-developers are given the ability and the control over JD Edwards Configuration, Extensibility, and Personalization platforms to solve problems and meet their business needs.
.
Where we can help
We are looking forward to helping our customers move forward and remain competitive with their businesses by leveraging the new features and functionality JD Edwards has to offer.
Be sure to bookmark www.learnjde.com for product announcements and updates. Also, check out our blog at https://whitelightgrp.com/resources/blog/ for more insights.
.