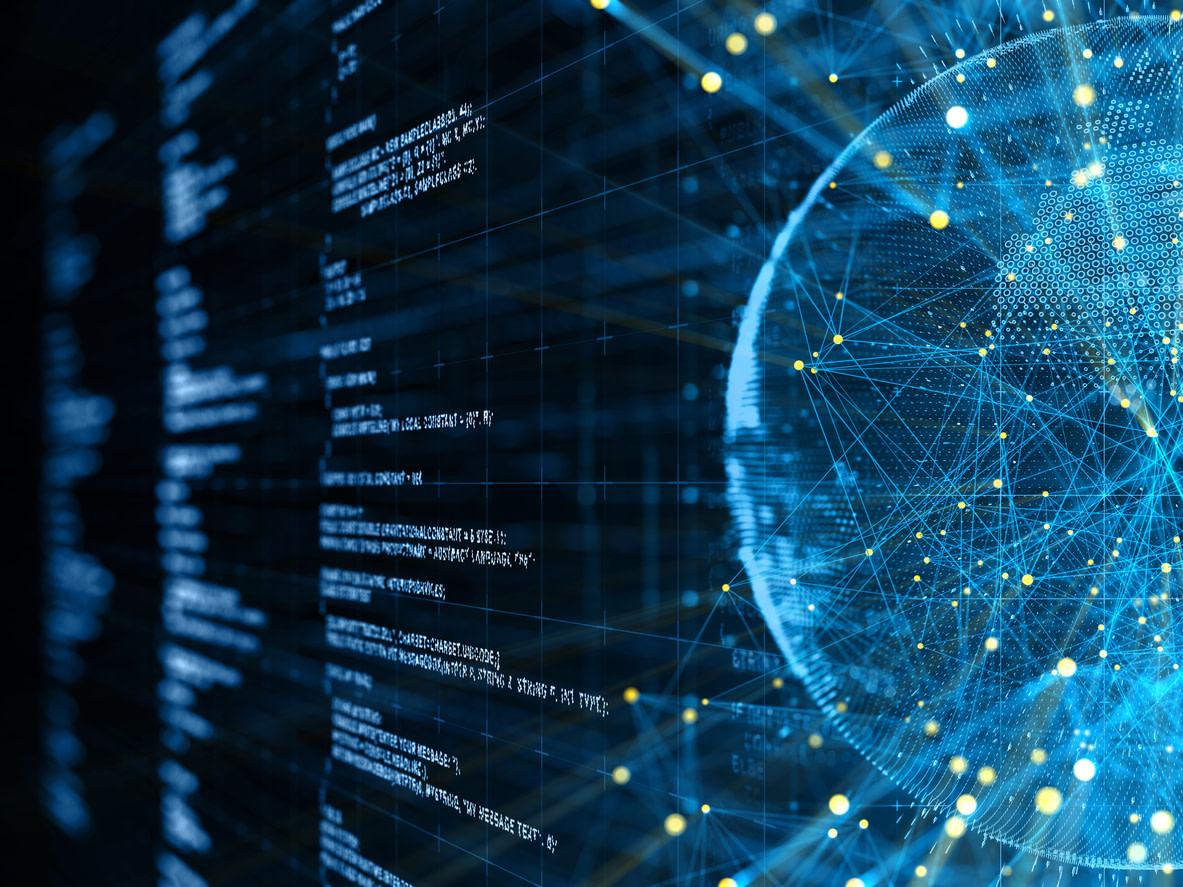 6 Steps to make your data work for you (with use cases)
Capturing data is the easy part; it's what to do with the data that's the challenge.  
Data is everywhere. We are able to capture more data now than ever thanks to innovative tools, the power of cloud computing and the Internet of Things. These tools have made it easy for companies to pull in data from web logs, clickstreams, social media, video, audio files and machine sensors. Large amounts of data are often referred to as big data. The real challenge isn't using technology — it's finding the business value hidden in all of the data that can be collected.
Your organization's IT and business intelligence teams need to collaborate in order to find ways of exploring data together. The hardest part of using big data is getting business people to sit down and define what they want out of the huge amount of unstructured, and semi-structured data. ​
Structured data – highly organized information that uploads neatly into a database with tables, rows and columns. It's relatively simple to enter, store, query and analyze, but it must be strictly defined in terms of field name and type. Structured data constitutes only about 5% of the total digital data out there.
Unstructured data – most business interactions are unstructured in nature. Today, 90% of the data generated is unstructured. Examples include text files, pdf documents, web pages, images, audio and video footage, mobile data and social media.
Semi-structured data – found in log files or Internet of Things (IoT) logs, where we see the structure but require some rules to find the details. It doesn't reside in a relational database but does have some organizational properties that make it easier to analyze. Represents another 5% of the total available data.
Identify your needs and make your data work for you. What do you want your data to do?
Improve business decision making
Generate more yield
Quicker time to production
Create new revenue streams
Perform risk analysis
Ensure data safety
3 best practices to keep in mind when building a value-from-data strategy
Start with an end in mind – Focus on the outcome. What are the business goals for your data? Start with your business objective and then look for opportunities to analyze data previously ignored due to its unstructured format.
Define your success criteria – what specific business performance metric will the initiative achieve. Perhaps you want to increase customer satisfaction into call center operations to make real-time recommendations using predictive analytics.
Start small and think big – Keep your business vision in mind but start with a smaller process, then anticipate how you will scale for expansion and fill any talent or technology gaps.
6 Steps to get maximum value from your cloud data
[mk_mini_callout]
Make sure your data is clean – does it have the right lineage?
Build a business plan – how do you want your data to work for you? What goals are driving the data we collect and use?
Perform a proof of concept – Is it feasible? Almost two-thirds of IoT projects don't even make it past the proof of concept phase, according to Cisco.
Assemble an analysis/data science team – seek help to fill any skills gaps. Without the right talent, your data is meaningless. ​
Write a data policy – clearly outline the scope of the data being collected and how it will be used.
Tell a useful story with your data – find the compelling narrative and add visualization.
[/mk_mini_callout]
End Goal: Machine Learning and Predictive Analytics
Perhaps your end goal is to achieve machine learning for predictive analytics. Predictive analytics help discover patterns in data and go beyond knowing what has happened, to anticipating what is likely to happen next. We've found that over time, analytics become smarter as they identify regular patterns, in result providing valuable actionable intelligence.
Many organizations lack a strategy for getting maximum value from cloud data. Even if you have a strategy, it can be difficult to execute within the limits and constraints imposed by on-prem systems. In contrast, implementing your value-from-data strategy in the cloud offers you more agile infrastructure and a wider set of tools, from data warehouse-based analytics to machine learning.
Internet of Things and Big Data: The harmonious pair  
Industry 4.0 brings a new way of thinking about data across processes. The Internet of Things (IoT) and big data work together, as big data analytics tools capture the masses of data transmitted from IoT devices. This objective of this relationship is to capture impact from analytics. How it's being used across industries:
Government / Public Safety – insights gathered from city data are making cities smarter and safer. From predictive crime applications to police monitoring, innovation in public safety IoT brings transparency and control, greater situational awareness and speedier response times. For example, in the event of an emergency, a dispatcher can visually identify assets in the field instead of putting out requests over the radio like they do today.
Healthcare – with rising healthcare costs and regulations, there's great demand to make it more efficient and effective. Not only do they need to keep readmission rates down, it's also difficult to track where a healthcare professional, patient or piece of equipment is at any given time. These challenges can be solved with smarter machine health monitoring and location-based trackers.
Food and Beverage—imagine being able to constantly monitor the temperature, humidity, and location of your perishable goods as they travel through your supply chain. Monitoring critical factors and quickly taking action on alerts enables you to significantly reduce spoilage and, as a result, increase revenue by reducing costs that accompany wasted inventory.
Manufacturing – the reactive approach to managing production efficiency and machine maintenance on the manufacturing shop floor will not cut it anymore in the growing competitive landscape. With the advanced sensors and applications available now, machinery can self-detect the impending need for a repair before it becomes a larger issue. For example, manufacturers that use forklifts and pallet trucks in the warehouse need to manage the usage and maintenance of the batteries that provide motive power. Read how we helped a leading global manufacturer of stored energy solutions maximize energy output, prolong battery life, increase operational efficiency and minimize downtime with IoT here.
Transportation and Logistics – truck driving companies often don't have the time or capability to audit all fuel purchases compared to how many miles a driver drove. According to the American Transportation Research Institute (ATRI), fuel costs are approximately 30 – 40% of a motor carrier's cost per mile (CPM). It has been determined by trucking company owners that 5-15% of fuel pumped is stolen. For a company with a fleet of 100, this could result in upwards of a quarter of a million dollars in theft per year. By capturing and comparing the amount paid against fuel levels, a trucking company can filter out suspicious activity and keep costs down.
Oil and Gas –oil and gas companies must manage spills, emergency shutdowns and regulatory issues throughout their remote field operations. Today, most facilities leverage predictive maintenance to react to problems in tank levels, collecting pressure and flow rates from well sensors on an hourly basis to respond to potential issues. By combining smart sensors, machine-to-machine connections and big data analytics, the oil and gas industry benefits from real-time management of remote facilities and tank collection sites. Increased data capture and analysis can likely save millions of dollars by eliminating as many as half of a company's unplanned well outages and boosting crude output by as much as 10% over a two-year period.
Construction –there is major opportunity for IoT in the construction industry, which constantly processes data and strives for workplace safety, as well as efficiency. Tracking assets and workers with wearable, RFID and GPS technologies have the ability bridge time and distance constraints imposed by remote construction projects. By staying on top of equipment repairs and worker activity, projects are completed on time. Read The Case for Wearables in Construction here.
In the end, you need to make sound business decisions based on analytics that can scale.
It takes statistical, technical and business expertise to get value from big data. Even where the analytics tools exist, they must be tailored for business needs – it's not a one-size-fits-all world. ​
Many companies find themselves lacking the business and technical expertise to plan, execute and leverage their big data initiatives.
You may want to consider consulting with a strategic partner that can guide you to discover what you want out of your data using the latest industry trends. If you already know what the business impact will be, then you can bring in a strategic partner to execute on your ideas with a custom integrated IoT solution. Let's say you're already collecting tons of sensor data being pumped across your facilities, a strategic partner can leverage that data to create proactive and predictive system adjustments, information for enterprise transactions, and information for critical analysis.
Learn how we helped a leading global manufacturer of stored energy solutions unleash the value of big data and predictive analytics by designing an enterprise Internet of Things power management platform for batteries.
[mk_button dimension="flat" size="large" url="https://whitelightgrp.com/venture-technologies-designs-technology-strategy-for-enterprise-iot-power-management-platform/" target="_blank" el_class="pb64″]View IoT Case Study[/mk_button]