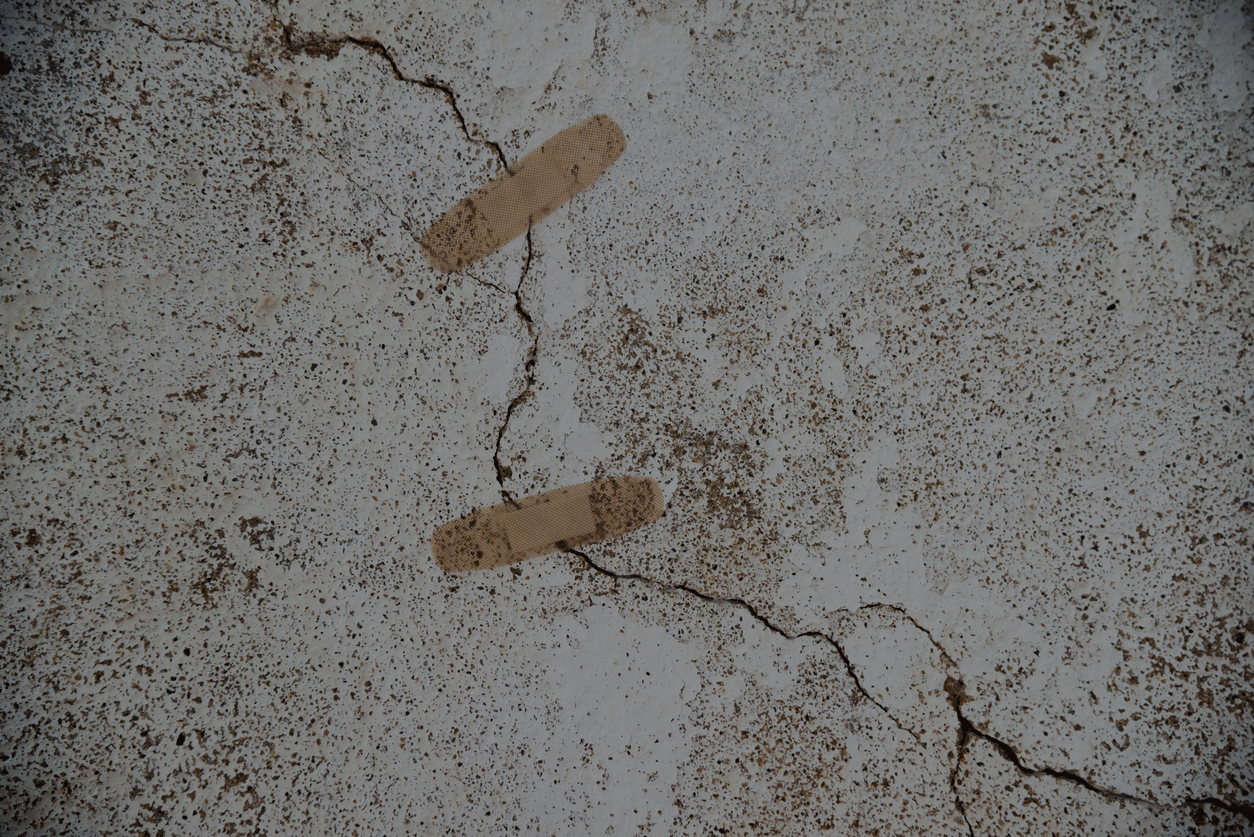 October 2, 2017

whitelight
We see it all the time— an organization operates equipment, applications and software beyond the end of their supported life. They may not notice the impact at first, but each outdated component puts a crack in the foundation of their infrastructure. As the cracks grow bigger and become more obvious, out comes the Band-Aids and kludges. Down the line, applications begin to crash, the costs to maintain are going through the roof and user complaints are pouring in. Sound familiar?
Most importantly, these organizations are taking preventable security risks by running outdated products. Take, for example, the recent Equifax data breach fiasco. All Equifax had to do was keep their systems current and none of this would have happened.
In response, Equifax confirmed the patch was fixed and set up www.equifaxsecurity2017.com to help people determine whether they had been affected. Equifax is facing criticism for creating an entirely new domain, rather than keep it in its primary domain. Adding insult to injury, on multiple occasions the company's official Twitter account responded to customer inquiries by directing them to a fake site called www.securityequifax2017.com.
Fortunately, the fake site was built by a white hat software engineer as an educational lesson to show how easy it is for phishing scams to impersonate a domain like that. Not the smartest move for a company struggling to regain public trust.
[mk_image src="https://mle7kl4czoke.i.optimole.com/DkWdq3k-vAUh9dsW/w:auto/h:auto/q:90/https://whitelightgrp.com/wp-content/uploads/ransomware-cisco-event.jpg" image_size="medium"]
Here's a summary of what went down:
Hackers were able to access the personal data, including social security numbers, of 145.5 million Equifax customers.
Equifax admitted it was aware of the security flaw for a full two months before hackers first gained access to its data.
The breach was due to a known Apache Struts vulnerability that should have been fixed and patched.
Cisco Talos first discovered the vulnerability.
In the first 10 days, Equifax's stock-market value shrunk by $6 billion (more than a third).
Challenges with maintaining legacy IT infrastructure
The stress connected to maintaining legacy systems often impacts an entire organization, starting with the IT administration who deals with the bulk of it. One of the biggest pain points for IT admins right now is that they're being asked to implement so many things, they can't keep up with it all. Budgets are tight and heavy capital went into the implementation and maintenance of these legacy systems, which is why many organizations are hesitant to modernize.
[mk_blockquote font_family="none"]While many of these [legacy] systems are still operating functionally," Anthony Grieco, Senior Director of Cisco's Security and Trust organization, said, "people tend to take them for granted, even as our needs and dependence on them increases, and there is a level of complacency."[/mk_blockquote]
Outdated infrastructure often plagues departments with everything from security issues to dropped calls, slow network performance, viruses and software/hardware failures that lose data and documents permanently. There is no excuse for lost data with the technology we have available to us today.
When you replace outdated infrastructure with modern and secure technology, not only do you shrink security risks but also improve efficiency, productivity and service delivery. Advances in digital technology and the applications riding on them move at exceptional speeds, which is now expected.
It's time for organizations with antiquated systems to upgrade, connect and consolidate their infrastructure before it becomes obsolete and unable to support collaborative environments.
Traditionally, an IT system is based on a three-tier infrastructure, including:
Computing
Storage
Networking
The modernization of an IT infrastructure comes with distinct challenges. Each of these components need to be assessed, which can become challenging due to the lack of synergy between them.
On top of that, there's another layer of operations management that includes:
Software
Virtualization
Business applications and the management of all those things.
Alternatively, an organization may prefer to move processes to the cloud rather than upgrade individual components of their infrastructure. Many organizations are following a hybrid cloud approach to maintain control over key data and information, while taking advantage of the convenience and flexibility of public or private cloud options. Hybrid clouds can provide an easy on-ramp out of the data center and into private or public clouds for infrastructure scale, consolidation, migration, and application modernization. The hybrid approach enables organizations to continue using mission critical processes, tools, and skill sets.
Venture Technologies is one of the few companies in the country with comprehensive IT infrastructure design, build, and support capabilities, with cloud-based hosting in our own secure data centers.
9 Signs of a Cracking IT Infrastructure 
How do you know if a crack in your IT architecture has taken hold of your organization? Here are 9 warning signs to look for:
Applications are slow or crash – slow speeds and intermittent outages are a sign that your workloads are overwhelming your IT infrastructure. Slow speeds hinder employee productivity and outages completely crush it. Downtime costs 98% of organizations say a single hour of downtime costs over $100,000 per hour according to a study by Information Technology Intelligence Consulting Research.
Obsolete technology – the older technology you have the harder it is to maintain and interface with new systems and equipment. Obsolete technology leads to increased cost of maintenance and inability to adapt systems to new and changing business requirements.
Costing too much to maintain –don't deny it; all those customizations on your legacy system are costing you. It is likely costing you more to keep your legacy systems operational than to upgrade. When you have to add more power, cooling, space, etc. – it costs you overtime. Paying additional fees for extended support is a clear warning sign that your systems are stuck in the past.
Redundant, siloed data – can lead to big problems with data inconsistency. Parts of data that are supposed to be identical may not update within each silo and end up having different values. The key is to have a central, master depository for this data that has one central access point.
Server resources are being consumed past its limitations – servers have an optimal life span, and usage beyond that causes unplanned downtime to increase.
Doesn't actively support a mobile workforce – enabling a mobile workforce drives productivity. Access to people, information and resources at any time from any place is no longer a convenience, it is a requirement.
Kludges and workarounds – kludges may solve immediate problems, but they create increasingly complex, fragile systems in the long term.
User complaints are pouring in – when your users aren't even happy with what they're equipped to work with every day, the frustration is felt from the field to the customer. Employee retention often becomes an issue when the systems are affecting job performance.
Unable to take advantage of emerging technologies – old systems cannot leverage enterprise data in conjunction with emerging technologies such as the Internet of Things, cloud and mobile.
From connectivity issues and server failure to slow applications and software, downtime is a frustration for all involved and can be avoided by refreshing your infrastructure. If you are experiencing one or more of these conditions in your business, you should seriously consider ways to lower your total cost of ownership, mitigate risks and improve productivity.
Risks of relying on legacy technologies and why you need to be current
The cyber threat landscape is changing rapidly. Attacks are constant, and threats are becoming more complex. A breach today is no longer an inconvenience, it can derail operations, disrupt lives and undermine trust in an organization.
Many organizations are operating mission-critical systems with equipment that is approaching or has passed its end of supported life. Not only are they missing out on the efficiency and economy of up-to-date technology – they are expending resources to maintain weaknesses in their networks that are vulnerable to exploit.
Cybersecurity is also a requirement under a number of laws and regulations for financial institutions, government, contractors and other organizations that use and store sensitive information.
6 Steps to approaching an infrastructure refresh
[mk_image src="https://mle7kl4czoke.i.optimole.com/DkWdq3k-E2j0NSiO/w:auto/h:auto/q:90/https://whitelightgrp.com/wp-content/uploads/steps-to-approaching-an-infrastructure-refresh.png" image_size="full"]
Reframing the "if it ain't broke" mindset
Remember, with complacency comes risk. As equipment becomes outdated and reaches its end of supported life, it becomes less efficient, less productive and less secure. Being current helps you to put into place the risk mitigation you need, and plan for easier software and application upgrades. Modern cybersecurity is about risk management, which requires eliminating and mitigating risks where possible and knowingly accepting those that remain. You can't mitigate risks you don't see.
Legacy systems often represent substantial capital expenditures that continue to provide a return by supporting mission critical operations year after year. Achieving timely upgrades can be difficult to get when budgets are tight, and there is often a hesitancy to interfere with critical systems as long as they're currently working.
Making your business adaptable to customer demands and their increasing expectations is part of living in the digital era. A good customer experience and high employee retention depend on usability and convenience–both key factors in holding a strong competitive advantage. Old systems and archaic ways are only hurting your business in the long run.
How Venture Technologies can help
Venture Technologies' high performing, scalable infrastructure solutions support modern applications that enable organizations to take advantage of mobile, the Internet of Things (IoT), big data, cloud computing and other emerging technologies that define the modern workplace.
Our data centers provide a highly secure, agile and fully virtualized pool of server, storage, and network assets that power our portfolio of VTCloud® services. We understand that our customers may want to use a different data center of their choice, and that's perfectly fine. Venture Technologies will deliver all of the stacks for storage needed on site.
Venture Technologies serves 9-1-1 dispatch centers and applies the same highest standards across our entire customer base, with 365/24/7 availability from our own US-based help-desk and call centers. Our engineering, operations, and help-desk staff use industry-best tools and practices to deliver service with aggressive SLAs up to 99.999% uptime.