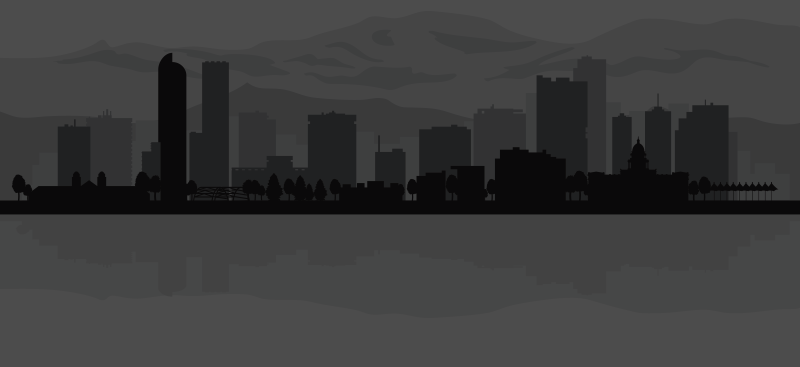 August 23, 2017

whitelight
Top takeaways from the deep-dive event for JD Edwards functional and technical users.
Last week we traveled to beautiful Denver, Colorado (home to one of our main offices and data centers) to exhibit at the deep-dive INFOCUS conference for JD Edwards end users. INFOCUS offers in-depth, how-to education and networking opportunities annually during August. As always, it was great to see everyone in the JD Edwards community and meet new users of the product.
Oracle JD Edwards Senior Vice President Lyle Ekdahl kicked off INFOCUS 17 with his keynote, "JDE Matters – And Why It Should Matter to You". Lyle addressed several insightful key points:
The future of business is digital. It's as much about changing the ways and speeds at which businesses operate as it is about applying emerging technologies in new ways. "Digital natives are coming after your business," says Lyle.
ERP has a fundamental role in the digital economy. It remains a core asset, not merely a legacy approach to business operations. JD Edwards believes ERP should be compelling to use, which is why user experience is priority.
JD Edwards 9.2 is the vehicle to help customers journey into a digital future. What is built into the product enables companies to transform processes.
To continue transforming your business as the digital competition evolves, you need to continue staying current. If your company is not yet on Release 9.2, now is the time to upgrade. If your company is on 9.2, put in place plans to take advantage of the 2-3 planned updates released each year. The more frequently you update, the easier it will be for you to adopt new capabilities. This is because the scope of technology and user changes are smaller with planned, more frequent adoption of what Lyle calls "continuous delivery." Download our JD Edwards Upgrade Guide here to learn more.
Other top takeaways from INFOCUS17:
JD Edwards aims to make EnterpriseOne proactive – ERP with a Pulse. People, processes and data moving at the tempo of your business.
Extended Lifetime support for latest JD Edwards releases. World A9.4 will be supported through 2025 and EnterpriseOne 9.2 through 2028 (at least).
Planned roadmap release highlights on 9.2 Code Line. JD Edwards is switching from major releases to enhancements and modules.
Recognition of Revenue. 9.2 customers will have the choice to adopt the new FASB/IASB standard in matter of Recognition of Revenue at their pace, up to one year earlier than the actual mandatory effective date (December 15, 2017 for public companies, December 15, 2018 for non-public companies).
JDE Labs current initiatives include machine learning and cognitive computing, virtual assistant, beacons and cloud containers.
50 new JD Edwards UX One solutions enable users to perform their jobs better using an Alert-Analyze-Act design paradigm.
80+ EnterpriseOne Mobile apps available: mobile watchlists, barcode scanning, location services and cloud integration.
JD Edwards Content and Experience Cloud is a PaaS out-of-the-box integration for extending collaboration internally and externally.
Updated LearnJDE – Oracle has put together a variety of educational content assets at www.LearnJDE.com. The new events page helps you keep track of all events for JDE scheduled around the globe.
Leveraging JD Edwards and the Internet of Things Orchestrator
We noticed a trend in the type of questions attendees asked during the sessions and while they visited our booth; the Internet of Things and JDE in the cloud.
A common question asked was, "Can JDE handle all of the IoT sensor data?"
Our answer to that is,
"We don't actually want all the data in the ERP system, just the stuff that it needs to determine a course of action that is relevant to the ERP. Sensors accumulate so much data and in such volumes, that it can be used for many things—aggregating behavioral information about the unit, extensive analytics reporting and analysis, triggers to other system events (as with ERP). Each sensor can either be a simple trigger (sensing temperature, light reading, etc.) and can combine with other sensors to tell a story about the unit they are attached to. They can even monitor each other."
With the JD Edwards EnterpriseOne Orchestrator Studio, you can create processes called orchestrations that enable the transformation of data from disparate devices into actionable business processes in JD Edwards EnterpriseOne. For example, you can create orchestrations that enable EnterpriseOne to:
Alert users to a required activity.
Alert users to perform preventative maintenance to reduce equipment downtime.
Provide audit data for safety compliance and security.
Orchestrations that you create in the Orchestrator Studio are saved to EnterpriseOne. The JD Edwards EnterpriseOne Orchestrator then processes the orchestrations on the AIS Server to enable the immediate, real-time transfer of data to JD Edwards EnterpriseOne.
Check out some of the IoT projects JD Edwards Labs has uploaded to their YouTube channel here. 
JD Edwards in the Cloud
As for JD Edwards in the cloud, Venture Technologies offers VTCloud® JD Edwards, an all-in-one platform built for your ERP environment. With less risk and cost, this cloud offering helps you gain elasticity, agility, computing power and storage capacity and so much more. Imagine seamlessly integrating your cloud and collaboration solutions with your ERP. Visit our VTCloud® JD Edwards page and download the fact sheet here.