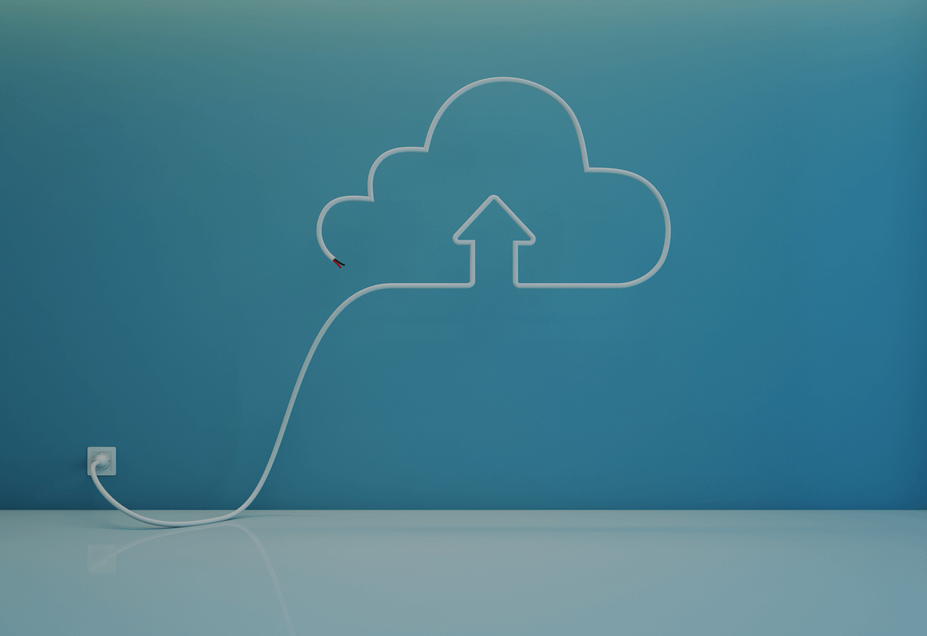 On-premise ERP systems have been helping organizations optimize processes for several decades, but with increasing costs of expensive updates, maintenance and customization.
Now, cloud ERP has stepped into the picture, presenting new ways for organizations to meet today's business challenges.
Unlike traditional ERP systems, which are installed on servers and hardware located on company premises, cloud-based ERP is installed on third-party infrastructure and software and delivered via a cloud-computing model. IT support services are minimized since the cloud vendor handles updates and upgrades, and the cloud ERP model makes easy access and sharing of information, across a variety of mechanisms, much easier.
[mk_image src="https://mle7kl4czoke.i.optimole.com/DkWdq3k-w9GJgsPr/w:auto/h:auto/q:90/https://whitelightgrp.com/wp-content/uploads/business-apps-cloud-erp.jpg" image_size="full" el_class="pb40″]
[mk_image src="https://mle7kl4czoke.i.optimole.com/DkWdq3k-zOUxB2ge/w:auto/h:auto/q:90/https://whitelightgrp.com/wp-content/uploads/cloud-erp-enterprise-intelligence.jpg" image_size="full" svg="" lightbox="" margin_bottom="" el_class="pb40″]
Cloud ERP systems enable companies to reduce upfront development costs, speed up deployment times, scale systems and simplify customizations to fit their unique needs. With the cloud, businesses can run an ERP that is "version-less"—meaning that businesses get the latest innovations automatically, from new features to support for the latest regulations and security.
Cloud ERP is transforming the way businesses operate
Cloud ERP systems are the most effective and affordable way to connect massive amounts of data, mine them for useful insights and translate those insights into greater operational efficiency.
With cloud ERP, you get the connectivity and scalability you need to take full advantage of IoT, big data and mobile. When companies put all of their information in one place— a data warehouse or an ERP application—that repository becomes the trusted source of data throughout the company. The data consolidation required in order to move to the cloud helps decision-makers understand much  more about past patterns in the business, and use that to better plan for the future of the business. Analytics capabilities, combined with more opportunities to capture machine and production data, present huge opportunities to drive efficiency.
The growth of inexpensive, embedded sensors, the plummeting cost of employee wearable devices, and the availability of analytics platforms give organizations the power to connect, collect, and act on data like never before. This is the age of the Industrial Internet of Things (IIoT).
So where does that leave you? Do you double down on your existing on-premises system or do you move your ERP systems to the cloud?
Problems with the premise model: 
Capital costs for new hardware
Hardware (end of) life cycles
Expensive maintenance contracts
End of support from manufacturers
Upgrade and administration costs
Unexpected hardware replacement
Incompatibility with newer software
Locked into current technology
Staffing and skills maintenance
Advantages of the the cloud model (hosted):
Fixed, monthly operational cost
No unexpected hardware replacement
Simplified upgrades
Increased business agility, flexibility, and scalability
Increased collaboration and a mobile workforce
Elimination of IT infrastructure and floor space means less power/cooling costs
Qualified/Certified technical staff always on duty
Economies of scale allow access to latest technology with minimum upfront costs
24x7x365 monitoring and management of your systems
Why a hybrid ERP cloud model may be your next move
New enterprise-grade applications are rapidly replacing old ERP systems as companies move to become more agile and mobile. These modern, cloud-based business applications can be integrated with traditional ERP software and hybrid ERP approaches to operate with greater agility and independence from antiquated IT organizations.
Today, recent technological advances in mobile, analytics, business intelligence and cloud-based computing are creating opportunities for mid-market enterprises to update their ERP systems to support real-time IT applications.
Welcome to the rise of hybrid ERP, a combination of in-house ERP supplemented by cloud-based ERP applications that, according to research leader Gartner, is a solution that is gaining a lot of traction with organizations that need improved ERP abilities, but don't want to add to or change the in-house legacy system.
In fact, Gartner sees enough value in hybrid ERP that it estimates at least one-third of service-centric organizations will move the majority of their ERP applications to the cloud within a few years.
Stay current to better prepare your systems and people for the cloud
Throughout this hybrid cloud revolution, applications like JD Edwards are proving that continuing to offer rich ERP functionality can simultaneously deliver on the promising benefits of the cloud.
JD Edwards customers have to keep their software current through regular updates, enabling them to take advantage of new application functionality, user interface capabilities, mobile applications and updated security standards. Staying current also better prepares systems and people for the cloud. The leap to cloud will always involve an upgrade first and for JD Edwards users, this means getting to EnterpriseOne version 9.2.
Conclusion
To compete and succeed in today's dynamic global markets, organizations need ERP solutions that will deliver streamlined processes, increased efficiencies, improved productivity and lowered costs.
Cloud ERP frees businesses from the inflexible and change-resistant ERP of the past. No more waiting, no more costly upgrades, no more upgrade risk. No more outdated ERP.
Whether you decide to upgrade your ERP software or incrementally move parts of your business to the cloud, staying current will allow you the flexibility and insights needed to grow and prosper. Decide which cumbersome business processes are amenable to automation and connectivity.
Download our Cloud ERP eBook
We view cloud ERP as the next logical step in the evolution of ERP systems. Download our eBook guide Modernizing Today's Business with Cloud ERP to gain an understanding how cloud fits into the bigger business picture and how to approach ERP in the cloud successfully.
[mk_button dimension="flat" size="large" letter_spacing="2″ url="http://insight.whitelightgrp.com/cloud-erp-ebook" target="_blank" el_class="pb40″]Download Cloud ERP eBook[/mk_button]