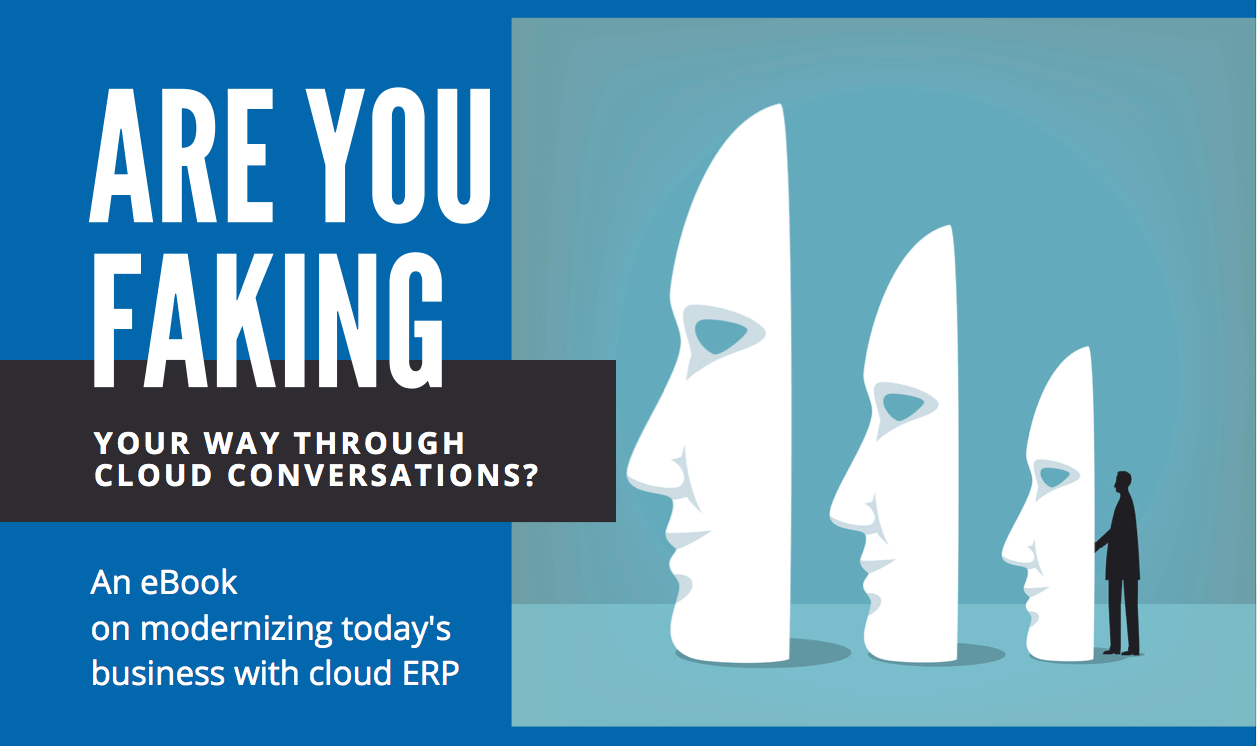 Over the last decade, you've likely become familiar with the ambiguous term Cloud. Lacking one true definition, it's no wonder why we often feel we're faking our way through the topic. 
When most people talk about cloud today, they are referring to the shifting of IT infrastructure from running on-premises to running in a cloud provider's environment. Cloud adoption can free up time (and thereby resources) within your organization, allowing you to focus on tasks that foster innovation to future-proof your business.
With the cloud, businesses can run an ERP that is "version-less"—meaning that businesses get the latest innovations automatically, from new features to support for the latest regulations. Cloud ERP frees businesses from the inflexible and change-resistant ERP of the past. No more waiting, no more costly upgrades, no more upgrade risk. No more outdated ERP. 
Download our eBook guide Modernizing Today's Business with Cloud ERP to gain an understanding how cloud fits into the bigger business picture and how to approach ERP in the cloud successfully.