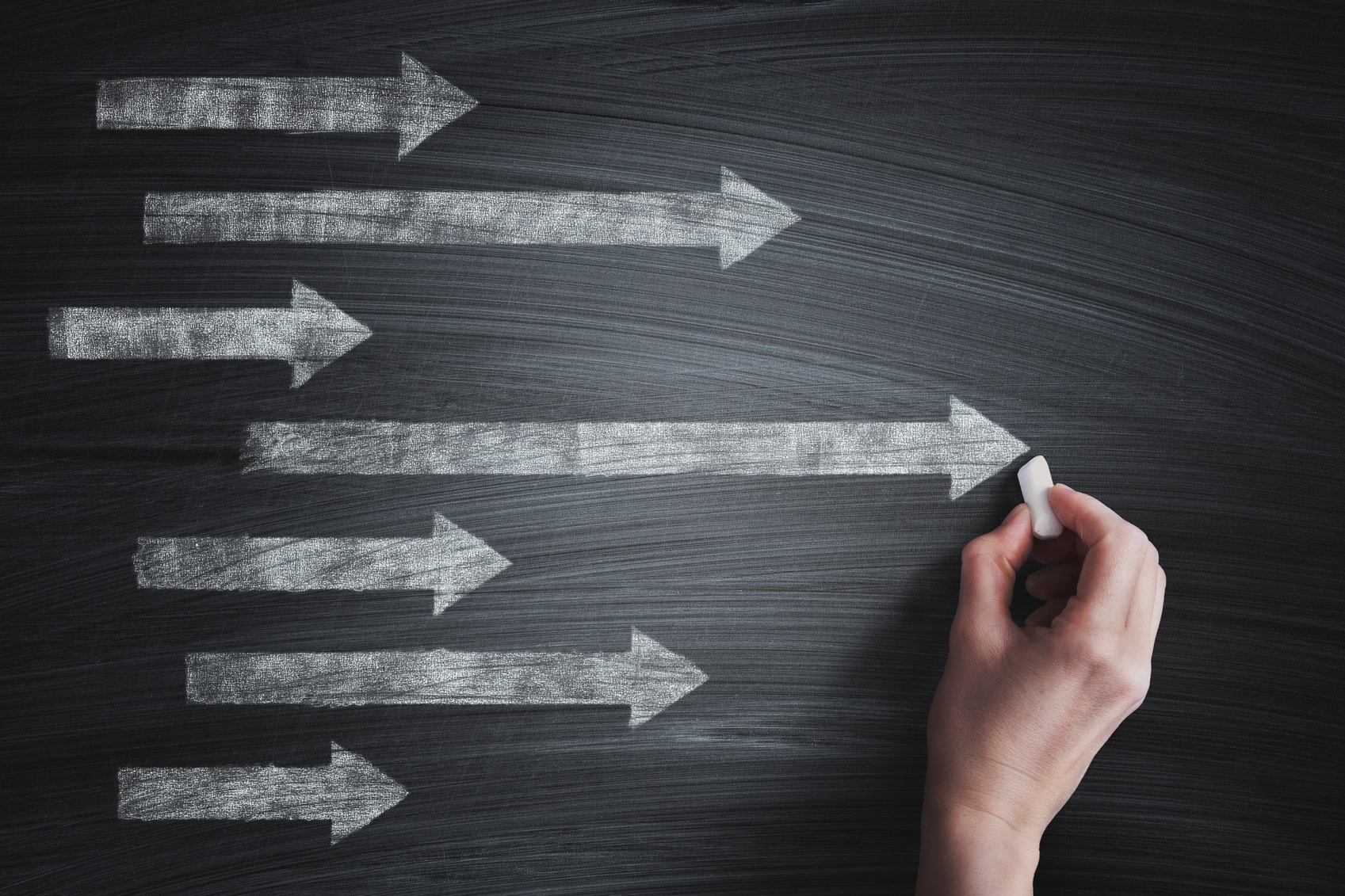 January 22, 2016

whitelight
WhiteLight Group's theme for 2016 revolves around future-proofing your business and staying current. The tools are available to help you grow while keeping costs down, but an outdated ERP system can't support them. Keeping your software current through regular updates enables you to take advantage of new application functionality, modern or enhanced user interface capabilities and mobile applications.
Back in October, Oracle released JD Edwards EnterpriseOne Applications 9.2, identifying with the acronym SMART (Strategic, Mobile, Architected for Real-Time). Extending onto that commitment, EnterpriseOne Tools Release 9.2.0.2 was released last week, which gives citizen developers the opportunity to innovate in this digital economy.
Citizen developers are empowered problem-solvers in a business role that have the drive and determination to engage in app development, even though they lack traditional coding skills with popular programming languages. End users can now build departmental, enterprise and even public applications using shared services, fourth-generation language (4GL)-style development platforms and cloud computing services.
The competitive dynamics of the global economy are changing and JD Edwards has a roadmap planned into 2021 to keep customers ahead of the curve. The JD Edwards EnterpriseOne Applications 9.2 release delivers a large number of new products and capabilities. The new enhancements enable customers to transform their business by adopting modern best practices.
The Applications 9.2 release provides solutions that are both high quality and easy to consume. These SMART solutions will continue to create a competitive advantage for JD Edwards users. New functionality includes:
Advanced Job Forecasting
Outbound Inventory Management
Internet of Things Orchestrator
Rental Management
Work Center Load Review Calendar
One View Financial Statements
New JDE Mobile Applications
Transformation: With new capabilities in mobility and the Internet of Things, you can now take your JD Edwards platform and extend it beyond the traditional four walls of your enterprise. Millions, if not billions, of devices could one day be connected to your JD Edwards system. We live in a time when we can pull real-time information pulled from physical things that are connected to the Internet and have them drive efficient business processes with limited human intervention.
Industry-focused solutions: Release 9.2 continues on the investment JD Edwards has been known for providing for decades—industry-focused solutions. Outbound Inventory Management is such a new feature that simplifies and automates vendor-managed inventory processes, resulting in improved performance, reduced stock outs and greater customer loyalty. WhiteLight Group's industry-specific extension, OrderNotes Plus, aligns with JD Edwards integration, extensibility and development best practices.
Choices: In the JD Edwards ecosystem, there is a common understanding that one size does not fit all when it comes to ERP. For customers with extreme performance demands, JD Edwards In-memory applications provide superior transaction processing. Customers appreciate the choices they have in enhanced platform and deployment options, as well, to run their businesses their way.
Run on-premise and choose from several open-source solutions as you see fit.
Run JD Edwards in a private cloud.
Run JD Edwards through a partner in a public cloud.
Choose a combination of all of the above and run a hybrid environment.
Internet of Things Orchestrator Studio
The JD Edwards EnterpriseOne Internet of Things (IoT) Orchestrator Studio is built for the business analyst to design and deploy orchestrations—no programming skills necessary! Analysts will appreciate the intuitive UI that allows them to create the rules, cross-references and service requests that make up an IoT orchestration.
Page Composer
Place page configuration into the hands of users! The JD Edwards EnterpriseOne Page Composer provides a simple, intuitive interface that empowers business analysts and users to create their own EnterpriseOne Pages. Users can configure role-based EnterpriseOne pages into dynamic, personalized layouts to include applications, reports and watchlists.
Certifications and Other Enhancements
Platform product certifications enable you to maintain your JD Edwards EnterpriseOne infrastructure with the latest platform components from Oracle and technology vendors.
The Application Management Suite for JD Edwards EnterpriseOne is now certified for Oracle Enterprise Manager 13c.
New REST Services are available for use with the JD Edwards EnterpriseOne Application Interfaces Server (AIS) to allow retrieval of data directly against business views and tables.
Whether you decide to upgrade your JD Edwards software to the latest release or incrementally move parts of your business to the cloud, staying current will allow you the flexibility and insights needed to grow and prosper. Decide which cumbersome business processes are amenable to automation and connectivity. Take advantage of hundreds of new applications, security enhancements, regulatory compliance updates and reporting improvements available by upgrading to the latest version of JD Edwards EnterpriseOne 9.2.
Refer to our blog post, Leveraging Modern ERP to Drive Innovation to learn how to plan and execute your modernization.
Much like JD Edwards, we are constantly working on integrated solution offerings that are in line with our approach to leverage technology. In result, we get to provide our customers with innovative, high quality solutions that deliver the most value. Our industry-specific extension, OrderNotes Plus, is an efficient way to communicate within an organization, such as being able to define the lifecycle of an item.
WhiteLight Group helps organizations simplify, standardize, and optimize their ERP business processes in the areas of finance, procurement, manufacturing, capital asset management and supply chain. Automation results in smarter business decisions, cost savings and increased revenue. Our consultants are current with their JD Edwards certifications and hold extensive experience in EnterpriseOne and World upgrades, implementations and global rollouts.