September 29, 2015

whitelight
Congratulations, your enterprise has decided to join the 21st century and go paperless! It's certainly not something you can switch on overnight, as we've learned going paperless requires diligent planning and cooperation across all departments. Take a moment to consider the costs, compliance, collaboration and convenience challenges you currently face.
Considerations for going paperless:
Current costs associated with managing the document lifecycle — (Reduced printing, paper and distribution costs, misfiling and error costs, productivity and storage costs).
Security and compliance — As we become increasingly connected, it's even more important that businesses adhere to regulatory guidelines. Constant evolving compliance regulations continue to alter the way enterprises and institutions manage their processes. This poses a challenge to those who still have manual data processes in place, which are time-intensive and often filled with errors.
Sharing and collaboration needs — Real-time visibility provides valuable insight anytime, anywhere, which is vital for quick decision making
Time to search and locate documents – No one wants to spend hours digging through an endless archive of filing cabinets to pull customer files. Users can instead get the information they need directly from application screens.
Going paperless requires team commitment, heavy process redesign and a solid internal communication plan. Begin with a bottom-up approach to adopt and even develop mobile applications that could digitize processes for shop-floor workers, field sales people, technicians, etc. Figure out which cumbersome manual processes can be automated or digitally enhanced.  Working from the ground up is best practice for streamlining company processes and realizing ROI from going paperless. In other words, when you get your hands-on people onboard, it's easier to see how mobilized processes speed things up.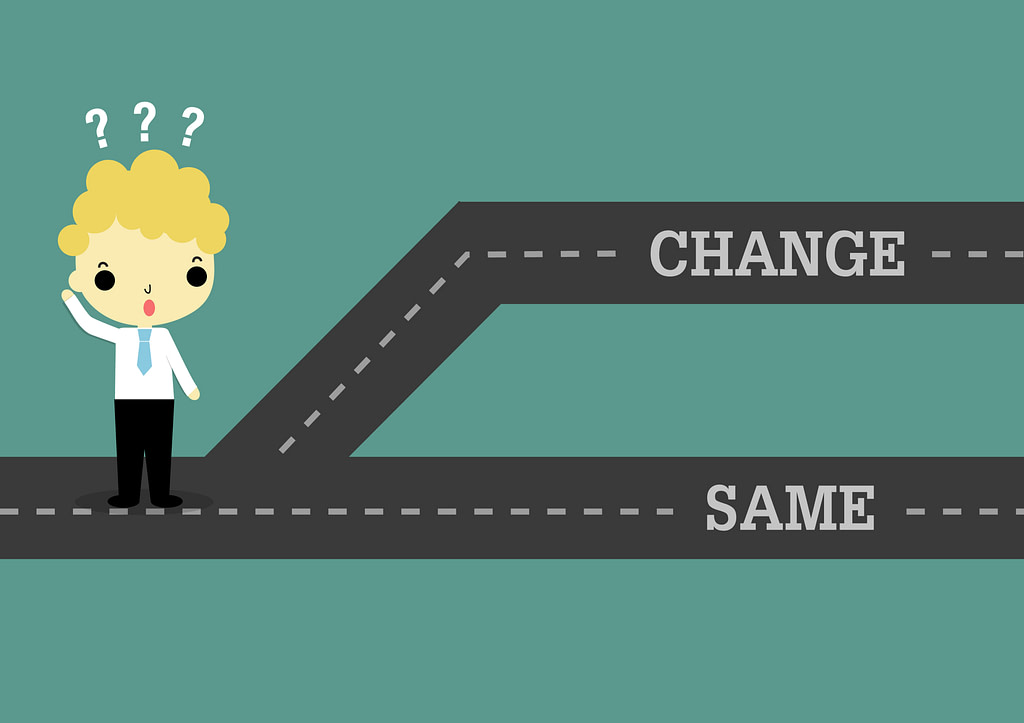 Change scares people, which is why many offices are stuck in prehistoric times. They have filing cabinets lining the walls and filling spare rooms, full of old paper that haven't been touched in 10, possibly 20+ years. As the staff changes, the files continue to be passed on as someone else's burden. Who wants to start a new job and be handed stacks of paper? Or worse, directed towards your own file room. The younger, tech-savvier generations have established themselves in the workforce for several years now and expect access to their work anytime they need it–from their company cloud to mobile device. In a time of instant gratification and an all-eyes-on-you social media experience, your projected image and convenient offerings mean everything. Companies can't afford to keep cumbersome paper processes in place. Paperless needs to be embedded within the company culture and requires a paradigm shift.
When one of our manufacturing clients approached us about going paperless, we first discussed pressing issues and assessed areas for improvement. The manufacturer was buried in paperwork, maintaining data in non-ERP systems (Excel and Access), dealing with tons of data errors across all departments and falling behind in productivity. There was no way to track labor time or job distribution among workers, leading to cost inefficiencies on the final product. It was obvious change needed to happen, but the stubborn culture wasn't going to make it easy.
Download the case study to read how WhiteLight Group collaborated with AbeTech and RFgen to streamline and automate the client's work environment while helping the culture shift smoothly.
As industries today move away from physical records and manual transactions, they are embracing digital connectivity with modern mobile business applications. ERP (enterprise resource planning) upgrades are key for enterprises moving toward paperless processes.
Implementing a digital document management system such as Canon EIP (Enterprise Imaging Platform), allows for the storage of documents on secure servers and streamlining of central processes. Canon's middleware platform based on Service Oriented Architecture (SOA) enables organizations to integrate enterprise applications with electronic and paper documents. Ways in which paperless processes are more secure include:
Set permission controls so that only authorized personnel can access certain files.
Automated document processes are far less likely to have errors, which may open security holes.
Encrypted data keeps hackers and other unauthorized third parties unable to read sensitive data.
In the case of a disaster, business will be functioning and productive with little-to-no down time.
A document management system not only connects information stored in ERP applications but also CRM, SCM, ECM, etc., enabling easy access to information when needed.
Going paperless on the shop or warehouse floor should result in reduced manual processes and more automation. Data collection and voice command software empower employees to speed up tasks while creating a safer work environment. When you improve the efficiency of your warehouse operations, it has a positive impact on customers, stakeholders and partners too. Provide your mobile workforce with real-time and on-demand access to enterprise data through barcode scanners, RFID and voice recognition devices connected to your back office ERP systems and databases. We've partnered with RFgen Software to offer these solutions.
If you don't currently have a structured way of naming and organizing files, you will need to create a file and folder-naming system and enforce it. A well-developed naming system is efficient and benefits from increased compliance. Involve your staff in the naming process, especially those who will be using the system on a daily basis. It gives them a sense of pride and ownership of the system, which encourages conformity among peers to use the naming conventions correctly. Once again, a bottom-up approach will prove successful when it comes to cultural change.
Once you've decided how you will organize your files, it's time to map out your projected workflows. Workflows help automate processes from the warehouse floor to the back office. Sketch out diagrams to help you visualize current methods and decide which steps can be automated, combined or eliminated to make them more efficient. Set up triggers, alerts, automatic data entry and custom functions to standardize working methods and reduce operating costs.
When information is automatically transferred to your ERP, it eliminates the need for tedious manual data entry. Easily index and retrieve electronic documents from mobile applications pertaining to purchase orders, teams work orders, service requests, etc. By linking enterprise applications to data from paper documents, a once complex process becomes automated.
Now that you have freed up storage space, what are you going to do with it? Depending on how much space you clear, consider an office lounge, collaboration area or game room. You'll have the extra time for it.
t won't take long to realize the ROI from eliminating paper from processes. While saving trees is highly respectable, companies that switch to paperless processes see on average a 77 percent rise in productivity and accuracy (Aberdeen Group). In a recent survey conducted by Aberdeen Group, as many as 82 percent of successful businesses ranked "streamlining and accelerating business processes" a top priority. Manual systems are far too inefficient and outdated to meet modern demands. Data inaccuracies, poor communication and lack of traceability all result in wasted time and costs, sometimes even costing a customer. It only takes one bad experience to potentially lose a customer, even worse to your competition.
Check out our eBook: Going Paperless with ERP to learn more about ROI and other benefits.
WhiteLight Group helps organizations automate process and go paperless using modern best practices. Automation results in smarter business decisions, cost savings and increased revenue. Our consultants are always up-to-date with their JD Edwards certifications and hold extensive experience in EnterpriseOne and World upgrades, implementations and global roll outs.
Contact us here if you have questions and want to learn more about going paperless.