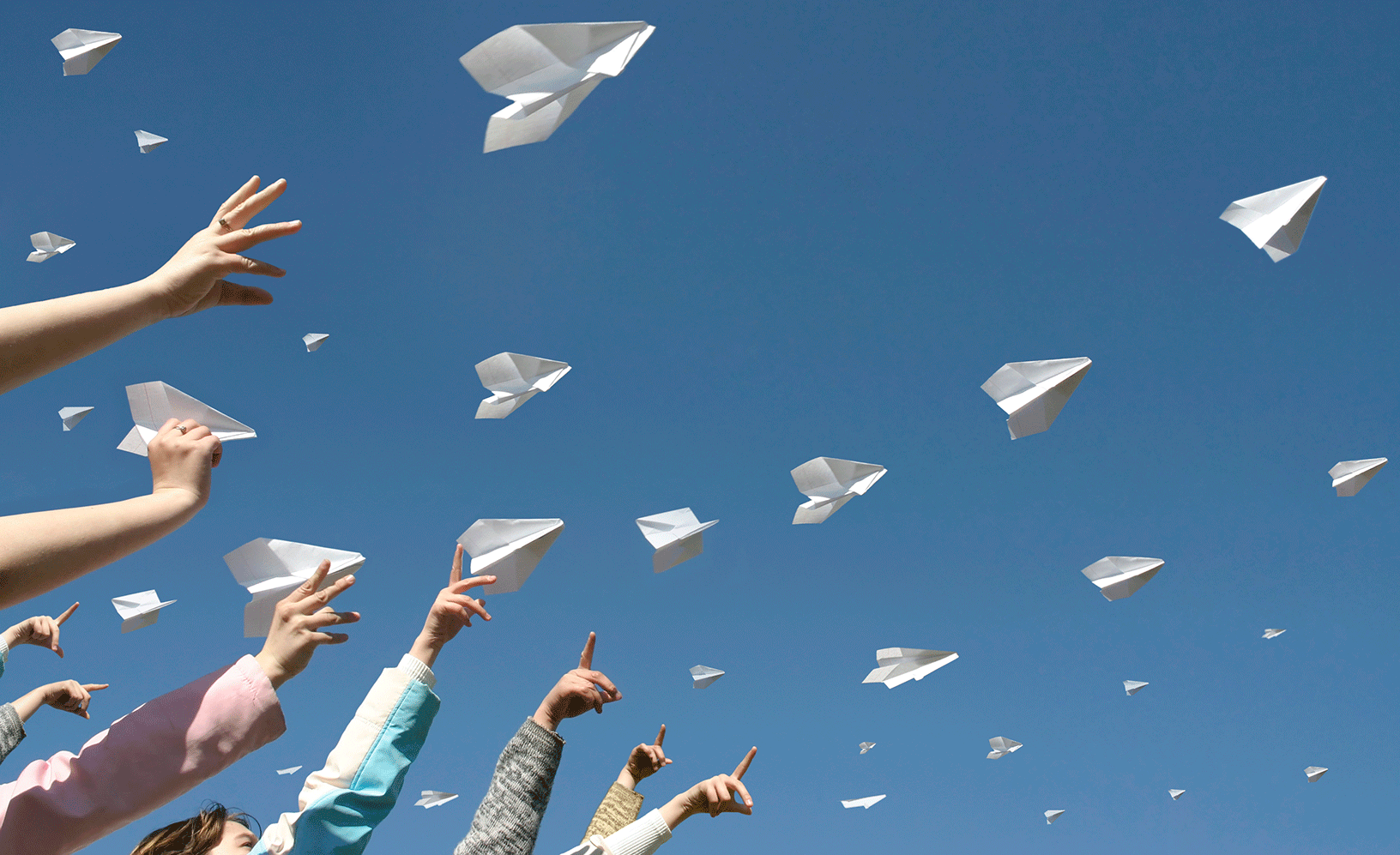 When you've done everything the same for so long, jumping into a new routine or process can be intimidating–as we've seen with enterprises going paperless.
Many offices are stuck in this predicament. They have filing cabinets full of old paper that haven't been touched in 10, possibly 20+ years. As people come and go, the files keep becoming someone else's responsibility. Gen-Xers and millennials have been establishing themselves in the workforce for several years now and they expect to be able to access their work anytime they need it–from their company cloud to their mobile device. In fact, according a recent Pew Research study, this year millennials will surpass baby boomers and Gen-Xers to become the largest generation in the American workforce. In a time of one-click gratification that revolves around the 'customer experience', companies can't afford to keep cumbersome paper processes in place. Paperless needs to be part of your culture and requires a paradigm shift.
As industries today move away from physical records and manual transactions, they are embracing digital connectivity with modern mobile business applications. ERP (enterprise resource planning) upgrades are at the core of enterprises moving toward paperless processes and the ROI of digitizing has proven powerful.
When a company establishes a central repository of data in the form of an enterprise resource planning system, it reduces manual steps and improves information accuracy. Field workers no longer have to drive around locating physical equipment across various plants because they can access equipment location tags online. Many companies are now considering using GPS chips on equipment so that inventory management can be done electronically through Google Maps to locate it. Labor reporting on the shop floor improves visibility into workforce labor and scheduling issues by allowing employees to swipe/scan sensors to clock in and out.
Employees at the field and service level tend to embrace paperless initiatives because they are excited to do things quicker and more accurately. No one wants to fill out paper on the shop floor anymore when technologies such as voice command and RFID are available, enabling a hands-free work environment.
On the other hand, you must consider and accommodate the 40 percent of the workforce that have 20-plus years of tenure, with many nearing retirement. They are set in the "If it's not broke, don't fix it" mentality, which drives out younger employees who crave digitization and flexibility.
Manual processes are not going to simply be replaced with digital ones overnight. Some departments and executives continue to stand on the sidelines of digitizing information. They are not interested in using digital systems because they see them as derailing and slowing their own processes–even though this is not actually the case. For example, an accounting department may want to continue using physical signatures even though electronic signature technology could alleviate the need to print out files and physically sign them.
For weary executives, conduct a brief experiment. Observe a work zone for one hour and record how much time the employee is spending on actual work versus time spent dealing with paperwork. In the manufacturing field, typically for every hour of work, there are three hours of paperwork to follow. What kind of executive wouldn't want to change that? Not to mention the data inaccuracies, duplications, unreported defects, etc. that come with manual processes, as well as a significant cost.
For other employees, open communication is key. Listen to what is needed in order to facilitate a paperless culture. Your staff will need training and a set protocol to follow on acceptable paper use and storage. Explain the security benefits, ease of reporting and how much faster they will get their job done. For the eco-conscious, it's a no-brainer. Once you instill confidence, the transition to paperless will be smoother.
Going paperless requires team commitment, a lot of process redesign and a stellar internal communication plan. Begin with a bottom-up approach and develop mobile applications that could digitize processes for shop-floor workers, field sales people, technicians, etc. Working from the ground up is best practice for streamlining company processes and realizing ROI from going paperless.
"It's best to map out change from the start. Taking care of IT change management behind the scenes will make a difference during critical moments of resistance." said WhiteLight Group Partner Paul Demes. "Culture eats strategy for breakfast."
Interested in learning more about going paperless? Looking to get colleagues on board? Read and share our Top 10 reasons to go paperless with ERP blog post and infographic.
WhiteLight Group helps organizations simplify, standardize, and optimize their ERP business processes in the areas of finance, procurement, manufacturing, capital asset management and supply chain. Automation results in smarter business decisions, cost savings and increased revenue. Our consultants are always up-to-date with their JD Edwards certifications and hold extensive experience in EnterpriseOne and World upgrades, implementations and global roll outs.
Learn more about our ERP solution offerings and implementation approach here.