WhiteLight Group is currently leveraging our instance of the Oracle CX Suite with Oracle Marketing Cloud (OMC) and Oracle Sales Cloud. We recently reached our one-year mark in subscribing to Oracle Marketing Cloud (Eloqua) and continue to learn from the many resources available to better connect with our customers and prospects. Last month, OMC hosted their big product extravaganza event, MME15. We put our name in the hat to compete for Rookie of the Year–see our video submission here. Although we didn't win that coveted Markie Award, we learned about a few of the recurring themes for this year.
Oracle CEOMark Hurd emphasized in his keynote that, "Too often, we see marketing campaigns that are aligned by product, department, or channels, now the customer is in the driver's seat. Embrace that and thrive." Marketers need to become data masters at all levels in order to keep up with the pressures they face internally and externally. Shockingly, statistics show that almost 90% of marketing data is going unused. Imagine the customer engagements you could achieve with access to better, more relevant data.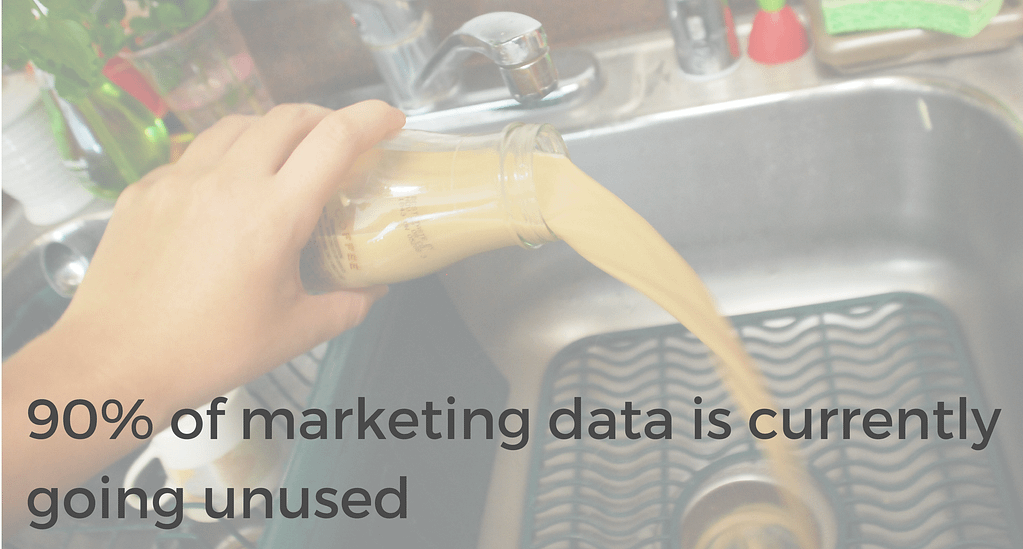 How do you ensure a positive and seamless customer experience across all touch points? It's about choosing the right technology to work behind the scenes with the rest of the your infrastructure. With the thousands of technology options inundating CMOs today, it's no wonder they are struggling to find the right solution fit for their company's roadmap, let alone use it properly. This CMO Solution Guide put together by The CMO Club and Oracle Marketing Cloud provides a strategic plan to delivering a better customer experience each step of the buyer journey.
TheBlueKai integration enables better retargeting campaigns and segmentation. From a longer-term stance, it appears predictive elements could be included in leveraging the DMP (data management platform).
John Stetic, Group VP of Product for Oracle Marketing Cloud presented an exciting demo of the LinkedIn Prospector integration. It will be interesting to see how this integration develops, as LinkedIn is starting to limit their network to outside parties.
Approximately half of all email is opened on a mobile device, but none of the 100 B2Bs and enterprises present could claim they've invested in a mobile strategy. Oracle Marketing Cloud's adoption of BlueKai /DMP brings a unique, much-needed approach to cleaning up mobile measurement. The evolution of mobile devices is one of the key factors influencing the marketing world. As we focus more on handheld screens, brands will be able to build a more personalized relationship with their customers by leveraging the power of mobile.
The customer experience is now viewed as the only source of sustainable competitive advantage. Customers hold more power now than ever in the way they are making themselves heard through their mobile devices and social networks. While it's great companies are recognizing this and testing out new CX strategies, many are failing to line up systems and processes properly. Without a single holistic approach to CX, you get a disjointed and frustrating experience for everyone involved.
Digital transformation encourages collaboration and innovation. In order to thrive, silos must being torn down and replaced with cross-functional collaboration. Cross-functional collaboration occurs when a group of different people with diverse experience and different functional expertise work together to meet a common goal.
Digital transformation is happening all around us, forcing companies to restructure themselves from the inside out. The publishing, entertainment and banking industries are especially feeling pressure from consumers to offer digital, mobilized options. Companies that fail to embrace digital are watching their businesses crumble to the ground. Blockbuster, Borders and Kodak all learned the hard way. While technology may be the backbone of a digital transformation strategy, success comes from the ability to tell a story, foster engagement and add a personal touch. Marketing should not be viewed as a separate entity of a company, it needs to be fully integrated across each department to achieve the aforementioned 360-degree customer view.