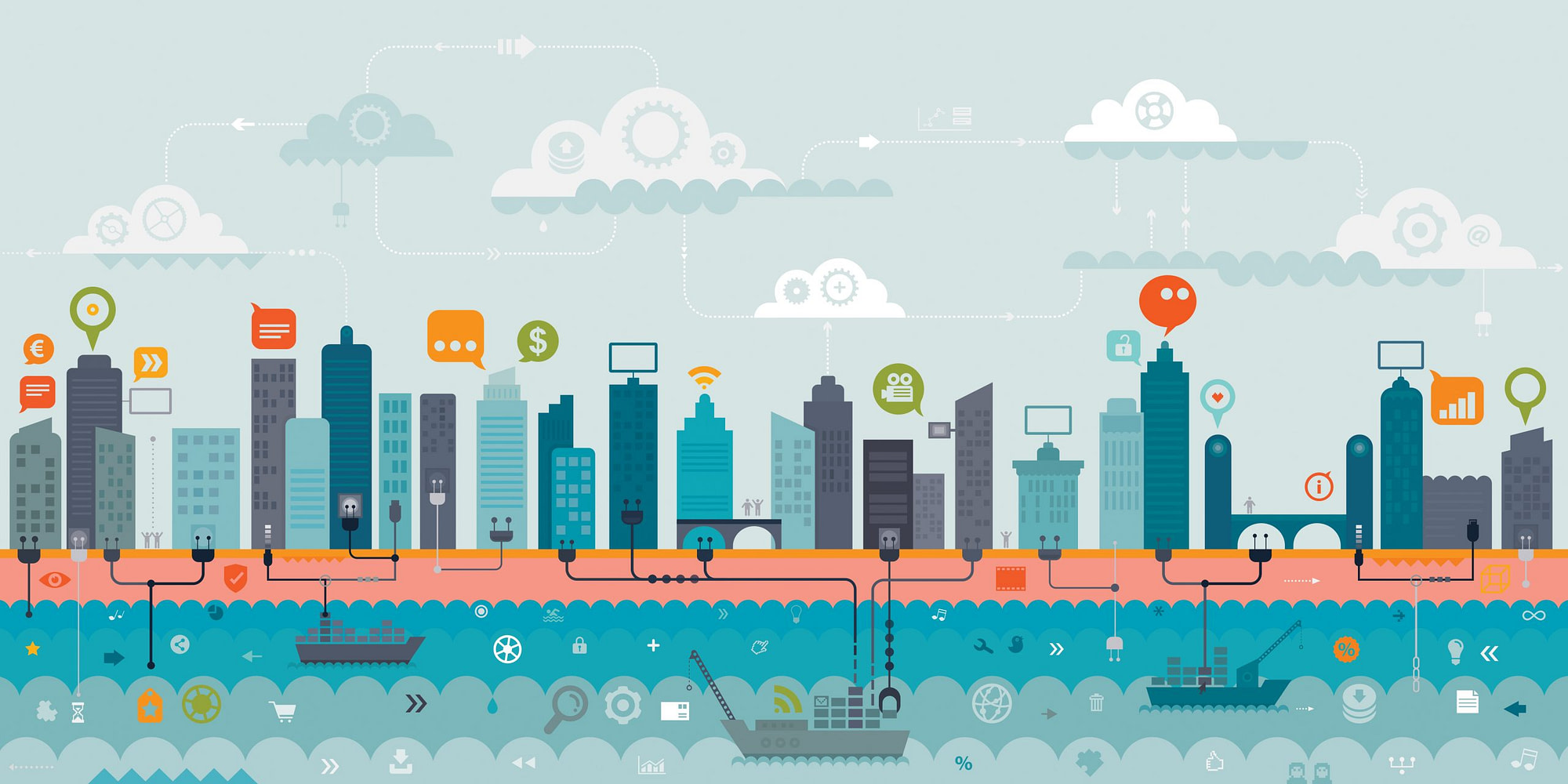 You've heard the buzz. You've seen the #IoT hashtag trending on your social networks. Where exactly does the Internet of Things fit into your own life?
We had the opportunity to attend, exhibit and speak at the Internet of Things North America conference in Schaumburg, IL. IoT NA is an innovative event covering advanced connectivity and cloud-based monitoring/control of devices, facilities, automobiles and enterprise operations. Attendance included a mix of engineers, business leaders, researchers, data scientists, etc.
The conference's dynamic was fascinating–a proverbial Wild Wild West. There was a general consensus that everyone is on some level of confusion. Standards, security and data monetization are the top concerns causing this confusion. Some attendees were at the conference to learn the basics of IoT, while others were there to network with potential partners and customers. This was an unusual experience for us, as we're used to attending Oracle-based events and find ourselves repeating many of the same themes in our conversations with others. At IoT NA, it felt as if we were constantly opening new doors in our conversations with the diverse array of attendees and exhibitors.
The expo hall was composed of a mix of consumer and business IoT components and solutions. Many exhibitors chose to display an interactive IoT demo that incorporated their product. There was everything from a smart candy bowl to a completely smart bedroom.
The proliferation of the Internet of Things has brought collaboration among "things" through the use of cloud computing, networks, sensors and devices. When these components are configured to communicate with each other, insightful data can be extracted. We can use the data gathered from this high-tech collaboration and apply it towards improving business processes and making better decisions in real-time.
Although high-tech sensor collaborations are nothing new, it's the lower cost of the components and ease of deployment today that is allowing IoT to be widely adopted and innovated.
The Industrial Internet provides a low-cost, high value way to communicate and connect information based on widely distributed sensors, smart machines, big data and real time analytics. It combines machine-to-machine (M2M) communications, manufacturing, big data and the Internet of things. The most promising opportunities are prospected to be in aviation, oil and gas, transportation, power generation and distribution, manufacturing, healthcare and mining.
The Industrial Internet of Things (IIoT) is creating an opportunity for massive disruption across the manufacturing and supply chain industry by bringing assets online, hence making them intelligent. Envision an ecosystem where sensors, data management and analytics work in collaboration to reduce operational inefficiencies and optimize assets.
You've probably been hearing the term "wearable" lately, especially in the consumer sense with the introduction of Google Glass, Fitbit, Pebble and Apple Watch. While these technologies continue to build consumer hype, businesses are also considering the possibilities wearables bring to job site safety and efficiency.
Wearable technology paired with an Internet of Things solution has the ability bridge time and distance constraints imposed by working at remote construction projects. By capturing data in real-time, we are better able to analyze work environments and make faster, smarter decisions.
We see construction emerging as one of the most promising markets for wearable technology, where mobility paired with precision greatly benefits remote work sites. Download our white paper The case for wearables in construction to get a more in-depth look.
ERP is going to be a key component in this new digitized economy, as proven by the thriving worldwide ERP market. The vast majority of potential users are not people who sit at their desks anymore– it's field service workers, project site managers, mining workers, farmers, etc. These are all users who can benefit from sensor technology tied with data analytics.
WhiteLight Group partner Paul Demes presented a session called "Business Apps and IoT: A Magical Combination" where he addressed the business applications market as a whole and how they add value to the IoT mix. Through combining business applications, mobility and ERP, we are able to strategically manage vital data.
While the possibilities that lay in the Internet of things are causing high excitement, it's difficult for many companies to pull their concept together from start to finish. You need to invest in end-to-end security and break down barriers to data integration. Talent acquisition and development must be a top priority—consider hiring talent with skills sets in at least two areas such as robotics and mobile development or data science and enterprise resource planning. Some companies are using crowdfunding and partnering with established brands in the IoT space to build a solid platform for innovation and growth. Consider how you will bridge the gap between the 10 billion connected devices in the world and your business (by 2020 that number is projected to be 75 billion). Finally, you must test and trial!
As we continue onward in this new era of connectivity, it will be important to have a common core of open standards that include architectural frameworks and reference models. Open standards will enable us to clearly define relationships among IoT's numerous industries. An effective security plan holds a distinct set of security requirements that apply to each layer of the IoT stack.
With the big players such as Cisco, GE, Intel, Google, IBM, Microsoft and Oracle currently innovating with IoT, hopefully the rest of the technology ecosystem will learn from example. The Internet of Things North America conference was a fascinating and valuable experience for WhiteLight Group. We will definitely be back next year and we're looking forward to seeing this revolution grow!
Read more: