February 18, 2015

whitelight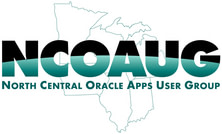 WhiteLight Group partner Paul Demes will be presenting "Business Apps and IoT-A magical combination" at the Winter 2015 NCOAUG Training Day on Thursday March 12, 2015 at the Drury Lane Conference Center in Oakbrook Terrace, Illinois. The event is from 8:00 am to 5:00 pm. Paul will be presenting in Crystal 4 at 10:20 am.
The Internet of Things is increasing at a terrific pace. Business application software has been lagging. The core of this presentation is meant to evaluate their progress to date, identify where they are deficient, and create a vision of the future. This presentation is meant to stretch business leaders beyond the current use cases toward the methods, challenges, and value of the mixture of IoT and business applications.
Demes will address pain points such as the cost of maintaining data in non-ERP systems (Excel and Access), challenges in keeping paper copies up-to-date and the importance of real-time data capture over incremental updates.
Demes will address the business application market as a whole in a more general discussion of their capabilities and shortcomings.Room: Crystal 4
Start Time: 10:20:00 AM
End Time: 11:00:00 AM
Training Day Highlights:
47 Learning Sessions
300+ Attendees
30 Exhibiting Companies
Social Cocktail Networking Hour
Dozens of Giveaways to Win
NCOAUG, also known as the North Central Oracle Applications User Group, exists to inform and educate their members on current and future Oracle Applications, while offering a forum of peers for sharing experience and knowledge in the enterprise technology realm. Member ship is free and they host numerous events throughout the year. Learn more here.