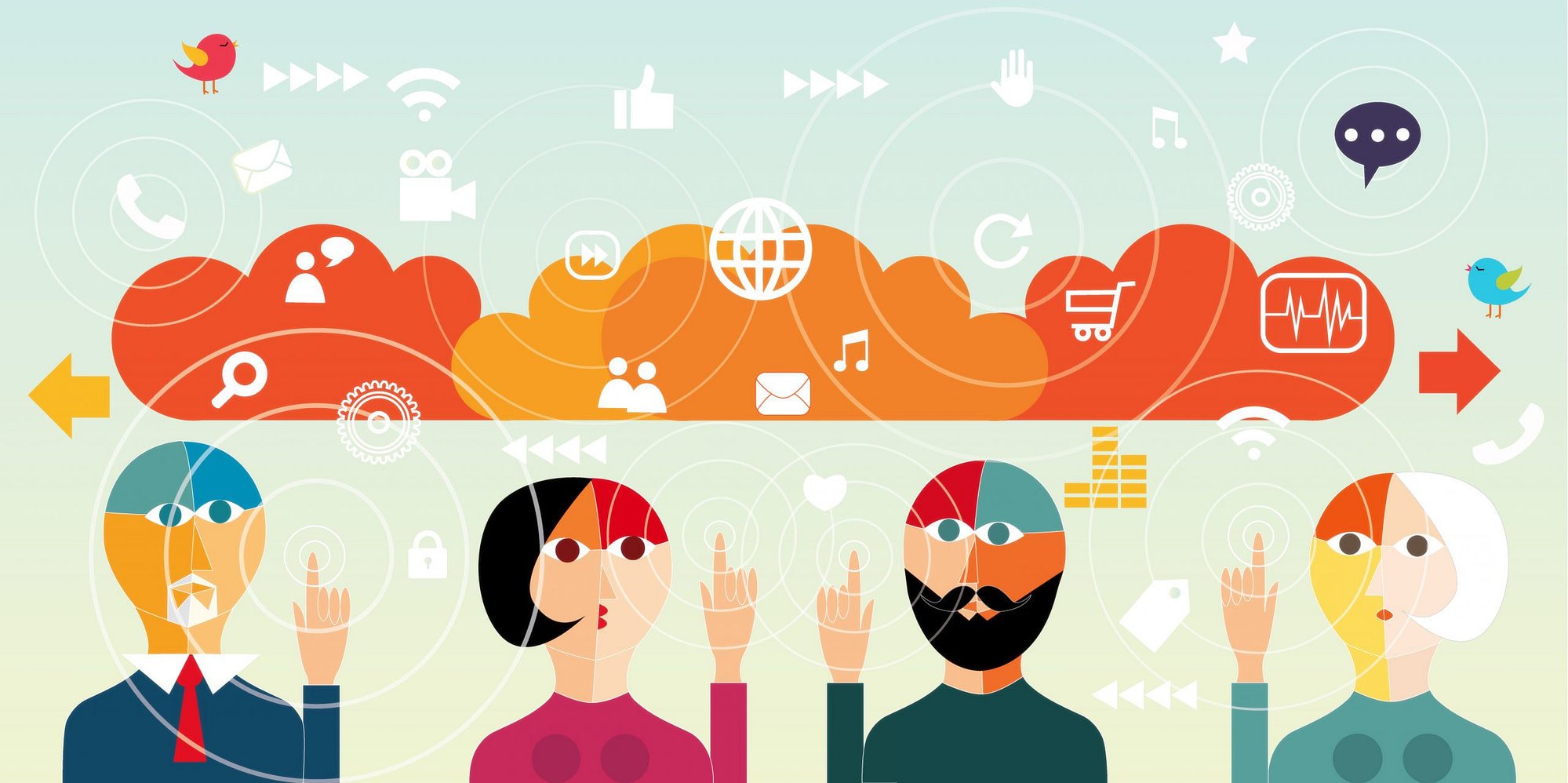 January 8, 2015

whitelight
"The trick to having good ideas is not to sit around in glorious isolation and try to think big thoughts. The trick is to get more parts on the table."
― Steven Johnson, Where Good Ideas Come From: The Natural History of Innovation
We are entering another industrial revolution. Business models are changing and processes are integrating new technology to become more efficient. Millennials are taking over the business world and disrupting the former corporate landscape baby boomers have grown accustomed to. They are connected, open and diverse. They are the collaborative generation.
For quite some time, people have been bound to the walls of cubicles and discouraged from wasting company time on fraternizing. Workplaces are breaking down these barriers and creating collaborative spaces. Silos are being torn down and replaced with cross-functional collaboration. Cross-functional collaboration occurs when a group of different people with diverse experience and different functional expertise work together to meet a common goal. This means sparking collaboration across various departments and levels of the organization.
Millennials have worked together to invent collaborative tools such as social media networks. Social media has enabled them to be at the forefront of social change, leading movements for same-sex marriage, women's rights, immigration reform, etc. They are considered more accepting and optimistic, despite the fact they are trying to launch their careers during a recession. Millennials are also very tech-savvy and driving innovation such as wearable technology to create positive societal impact.
Why does it work?
The more people involved, the higher number of associations can be drawn from diverse perspectives. For instance, if a group of inventors are in a brainstorming session, it is likely one inventor will combine his/her idea with another's idea to realize an innovative "configuration". In other words, an individual's idea may be half-there. When combined with another individual's half-idea, the two halves can make whole new innovative ideas.
Coming up with innovative ideas takes time. Collaboration with coworkers/partners can speed up the process by linking fragmented ideas together that result in something innovative. Speed is a top competitive advantage, so if you want to offer something new, speed is vital to delivering innovation before others do. Surrounding yourself with open-minded people can quickly validate if the idea has merit or save you time by tossing out bad ideas.
So let's say you've come up with a stellar innovative idea on your own. Even if it's ground breaking, you need to support and promote the idea so that others will buy into it. You might need funds and/or partners. You will need talented people to help execute.When you collaborate with others, you also expand your social circle of connections to make ideas a reality.
How technology is making collaboration easy
The Internet and cloud computing are speeding up the collaboration process and making it easier to form relationships. Social media is helping us network and nurture our relationships. Collaborative tools such as Basecamp, Google Apps, SharePoint and Huddle are all reshaping how employees work together. The proliferation of the Internet of Things has brought collaboration among "things" such as computers, networks, sensors and devices. When these components are configured to communicate with each other, we are able to gather insightful data from them. We can use the data gathered from this high-tech collaboration and apply it towards improving business processes and making better decisions in real-time.
As we become more connected to the people and things around us, we continue to open a whole new world of possibilities. Innovative ideas are best incubated in a collaborative, mobile environment and it's time to embrace this shift in workplace culture.
How does your company encourage collaboration?