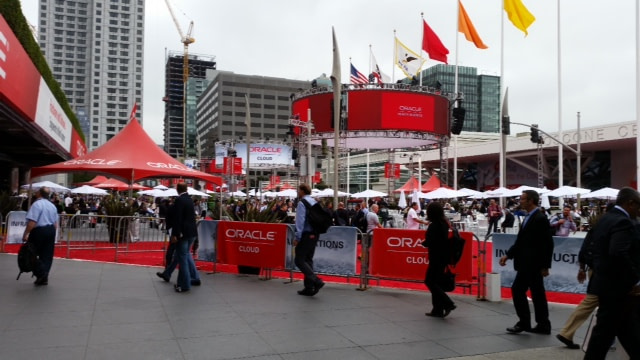 October 7, 2014

whitelight
Register for the JD Edwards INFOCUS event in Denver, CO! We are presenting "Leveraging JD Edwards in the Internet of Things". In this session, we will present distinct use-cases for this technology leveraging the JD Edwards capital asset, inventory and manufacturing applications.
In the world of the Internet of Things (IoT), your machines, people and processes, are all connected and enabling solutions which were previously not possible. The Oracle JD Edwards IoT platform is a complete set of technologies providing a framework that allows for very fast deployment of sensor-to-server connections.
Power and end users of JD Edwards (those that use the products on a daily or near-daily basis) who are looking for focused education should attend the JD Edwards INFOCUS event. Education will dive into enhancements, techniques and tips for your modules and more. Register here.
Speaker: Paul Demes, Partner
Based in Chicago, Paul leads WhiteLight Group's Business Development and Business Consulting teams. With his expertise in operations, strategy, process optimization, and custom and package business applications, he has helped a diverse group of global and mid-market clients develop and implement a wide range of high-impact enterprise solutions. His experience spans industries in Fortune 500 companies and technology consulting firms, leading solution delivery, business management and operations.
3. CPQ Cloud—Also known as BigMachines, CPQ (Configure, Price, and Quote) cloud was receiving a lot of attention. The solution promises to help its customers sell faster, easier, and with greater accuracy—from anywhere.
4. Internet of Things (IoT)—Perhaps the most hyped technology within the past year, the Internet of Things is still gaining traction and there is much left to explore. The Internet of Things (IoT) is the use of sensor technology to communicate data over a network and to our devices in real-time. In result, IoT enables us to make better decisions based on data analytics. The JD Edwards showcase room was full of captivating IoT displays integrating JD Edwards software to iPads and Google Glass through sensor technology. For example, one display by Elephant Head Software had light and heat sensors triggering certain actions, such as a fan turning on when the temperature reaches a certain degree.
5. JD Edwards Mobile Apps—JD Edwards has released 57 new mobile enterprise applications including apps for maintenance, field service, project management, supply chain and health/safety incident management. These customizable smartphone and tablet apps enable customers to accelerate business execution and help their businesses find new ways to create operational efficiencies.
6. JD Edwards is "on fire"—Ray Wang, founder of Constellation Research, reported "JD Edwards is on fire" due to the number and scope of deals in the ERP space.
7. JD Edwards & Oracle Sales Cloud Integration—We had the opportunity to see an integration in action and see how it's applicable to many different environments now. Combined together, they deliver most of the business processes functions that are needed to run a small to mid-sized business.
8. Data as a Service—Oracle announced Data as a Service for Sales (Oracle Daas for Sales), a component of the Oracle Data Cloud. In partnership with Dun & Bradstreet, the world's leading source of commercial data and business insights, Oracle DaaS for Sales enables organizations to create new business opportunities with the world's largest source of trusted B2B company data including reference, social, and competitive profile information.
9. Social—It's not going away. In fact, a social presence is part of the CX (customer experience). Companies need to embrace social and the relationship opportunities it holds. The market needs more education here, as well as a willingness to learn and put yourself out there. The most popular hashtags used on social media at OpenWorld included: #OOW14, #Cloud #Analytics, #BigData, #IoT, #Mobile, #Social and #DaaS.
10. Customers as brand advocates—it was neat to see customers, instead of consulting firms, give presentations on their successful Oracle Sales Cloud implementations. Check out our QuickSmart Cloud implementation data sheet to learn about our own process.
WhiteLight Group's Contribution to OpenWorld
WhiteLight Group Partner Mike Schultz was part of a panel discussion on Oracle Sales Cloud. He was accompanied by Ray Wang of Constellation Research, Jon Lundstedt of Config One Consultants, and Doug Bendinger of Capgemini.
They discussed how to extend to Oracle Sales Cloud and what customers need to do to maximize their investment and leverage the benefits from on-premises, on-demand, and cloud solutions.
Overall, OpenWorld 2014 was a fun, hassle-free time in a beautiful city. We are excited to see how the adoption of CX with social and mobile technologies transform the way we do business. Mark Hurd seems confident in his ability to lead this digital revolution of "people" in his new CEO position.
"Change is being driven by cloud technologies, the explosion of data, social business, the rise of mobility, and the increasing sophistication of consumers", said Hurd. "I predict the world in the next 10 years is going to be all about people. Employees and customers. Employees are going to work the way they want to work. Customers are going to buy the way they want to buy."