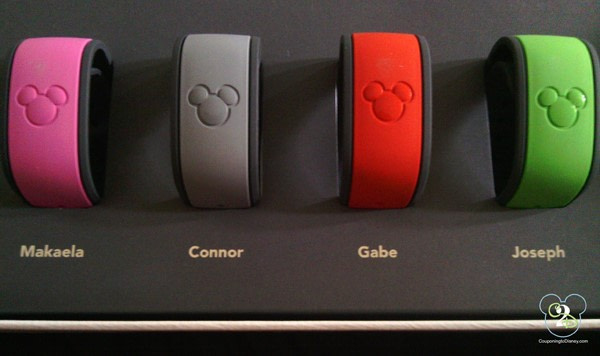 It's unimaginable to think there is more to the magic of Disney than the characters, the music, the rides and the feeling you get when you walk through Main Street in the Magic Kingdom–but, there is! Underneath all the wonder, Disney's Internet of Things (IoT) experience was revealed to me and I'm hooked! We just got back from Disney World and I am still in awe of our experience. Upon checking in, we received a MagicBand for each of our guests in our party. Our names were on them and packaged up like some sort of kit for a space mission. We downloaded the MyDisneyExperience app on our phones and we were on our way to a connected customer experience we would never forget.
With these bands, we charged everything to the room. You can even set daily limits on spending–I wish we would have known that. Before you know it, your magical day can become an expensive one. Those turkey legs come with a hefty price tag! We made all of our reservations and reserved our Fast Passes. What an awesome feature that is! My son was at one park with his baseball team and we were at another. We were able to see which rides he was going on by checking with the app. We used it as our room key and we even checked on the photos that were randomly taken by the roving Disney photographers. Disney even has a tracking device on them so they can keep up with traffic flow and patterns within the parks. Are they watching us? You bet they are. The more they know about their guests, the better they will make our experience.
Where are they headed next? The sky's the limit. All I know is, that in this Age of the Customer, Disney is right on the money. These MagicBands are a great example of the IoT and are the key to an amazing experience. They could not have made it easier to enjoy the most out of each park and attraction. When they say, 'Have a magical day', I know that they mean it, literally.
Nova Labs dissected a MagicBand and did a big reveal–look inside!
Check out our other Internet of Things blog posts:
The Internet of Things: Giving Life to Everyday Objects